Cabin Love
In the mountains or in the desert, no matter where you choose to relax, there is always something refreshing about a cabin. A feeling of well-being and belonging with the surrounding nature. Lindsey Bro, founder of Cabin Love, inherently understands this and for this new Vuarnet Day, she gives us a vision of what is hidden behind these small isolated huts in the middle of nature.
Crédit Photo: Cabin Love
Would you please introduce yourself, tell us your background, where do you live and where are you from?
I'm Lindsey Bro, the founder and chief cabin hunter of the Instagram account @CabinLove. When I'm not finding little spots far away (and sometimes surprisingly nearby), I create content and write copy for brands, take photos, write stories, and attempt to not spend all my time riding bicycles, hiking, reading, and finding fun new things to do.
I'm based in Southern California, but I get to travel a lot. Growing up in California and I've had the chance to travel a lot because my mom's a flight attendant and I've made a lot of friends who seem to live at the furthest corners of the world. It's wonderful, though, having people scattered about because there's always someone not too far – it makes the journeys worth it.
It's funny because I have a twin brother and an older sister so people always ask if we all have this sort of desire to go out into the world and discover things, and we do, but I think it's different. I really bond over the outdoors, backpacking and trekking with my brother, finding those undeniable sort of landscapes; and I think my sister and I both get weak in the knees for staggering architecture, and old-world winding roads. But there's something in me that's got that explorer's heart for finding these hidden little stories. I suppose it's pretty lucky that storytelling, to some degree, is part of everything I do.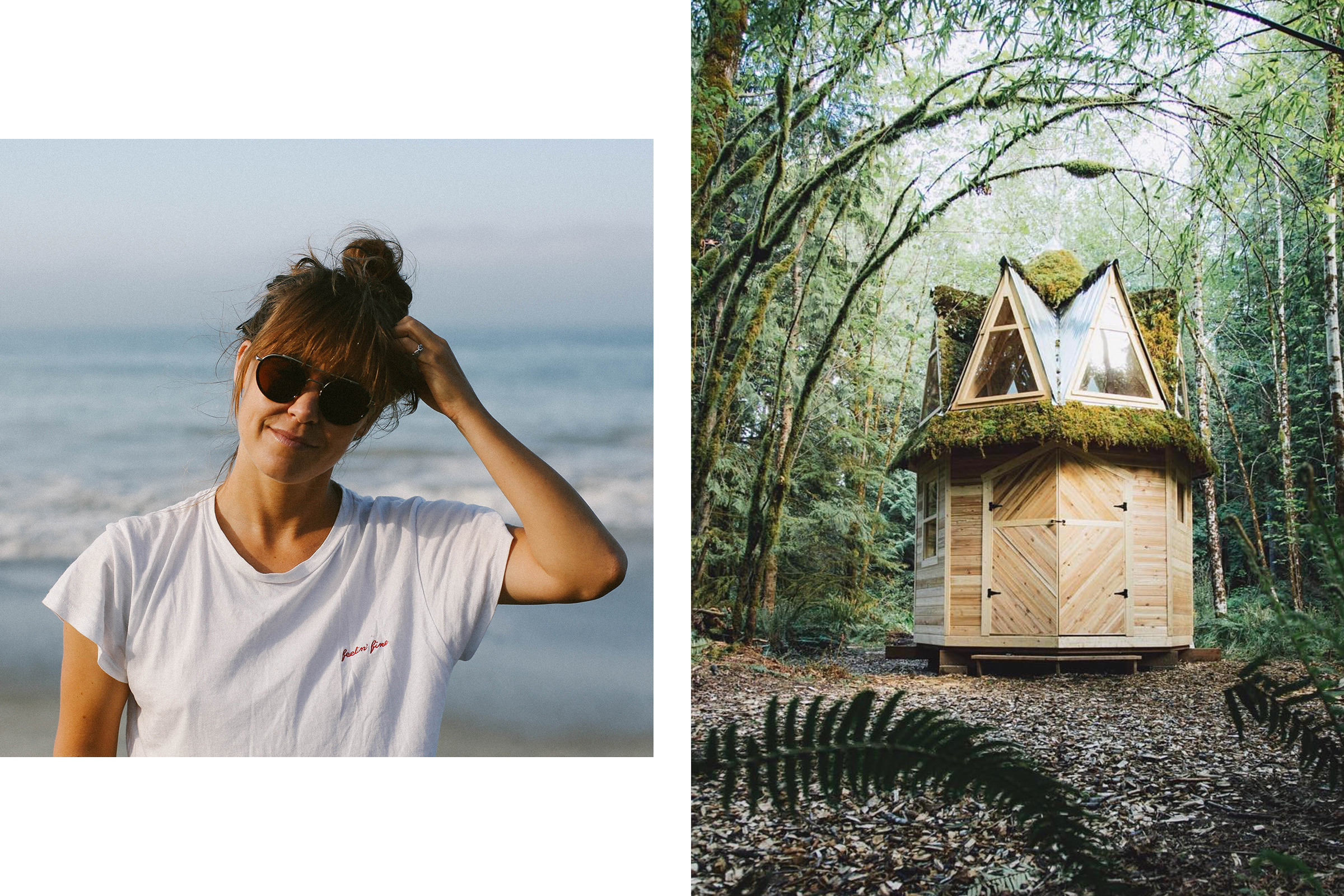 Based on your feed, cabins seem to mean more than just a wooden structure in the middle of nature to you, what would you say they represent? What did you see in them?
For me, it's so cool because everyone has this soft spot for cabins. It might not be that you grew up going to one or you have one, but we all have this idea of one – it might have been summer camp, or a tent, or a yurt, or your van – but there's this spirit about the idea of a cabin that's just in us. It's also an escape, they're these little spots that are possible. Like you can have everything figured out in this little part of the world – not saying that it's forever, but for right now, right here, you've got it under control. I just love that.
I think they represent a really attainable dream for a lot of us. They also don't have any rules. Like they can be anything. They can be super modern or really traditional, western or Alpine, it doesn't matter. They don't even have to be wood. And maybe that's just me, but I have a really loose definition of a cabin. I think it's more a feeling or an idea. It doesn't even really have to have walls, to be honest.
Have you built any cabins yourself?
Once I got to give people the chance to stay in cabins, I then wanted to take people from this space of dreaming about one day building one and really inspire them to actually do it. So I helped make a few builds happen with friends of mine (my favorite is definitely Max's Crown in Olympia, built with my friend @jacobwitzling), and then I partnered up with my friends at Prairie Mountain Folk School to host a cabin building workshop in Joseph, Oregon and that was the BEST. I can hardly wait to host a few more, building all sorts of different styles.
I think that's one of my favorite parts about cabins, there are so many types and every culture has their own version of it. It's just so cool to figure out what the land and what the space wants to have on it.
Eventually, I'd love to partner with more brands to build some getaway cabins and eventually have some Cabin Love rentable cabins that are just so on point. I hope that gets to happen in the next year or two.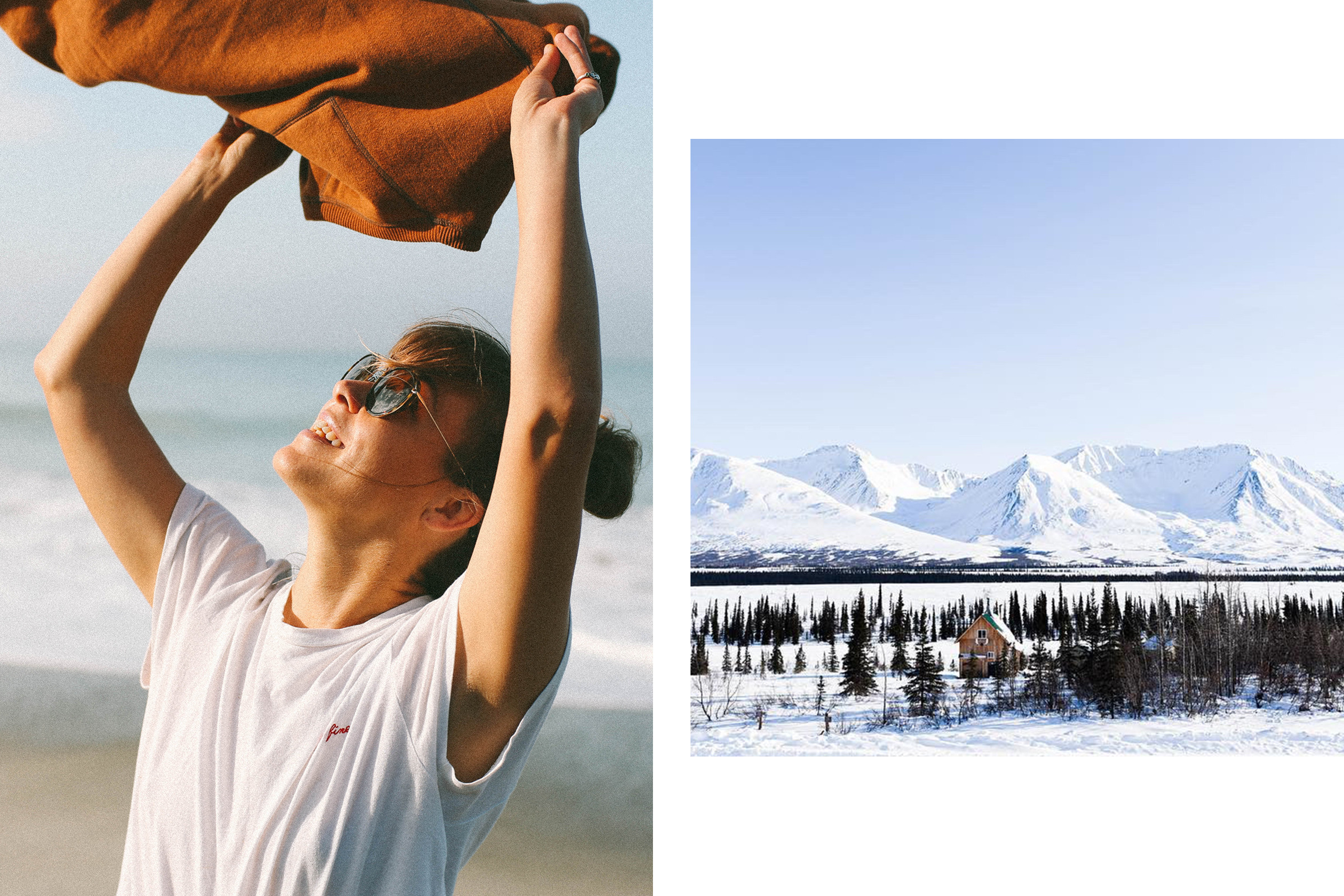 What would be your initial advice to someone who wants to build a cabin?
Find your land first. I'd recommend having trees and access to water, but a desert cabin can be pretty amazing, as well. But it starts with the land. Find somewhere that makes your knees go weak, that you long for when you're away, and that fills you up in all the right ways. It should be paired down, you don't want to have all your stuff there – definitely don't try to replicate your life at the cabin, let it be something wholly unto itself.
Do you have a dream destination?
It so depends on my mood, but I think I'll always have a heart for those dramatic and undeniable landscapes of the Alps and Norway and the Pacific Northwest. But there's something about places really faraway and exceptionally hard to get to, too. I love the idea of somewhere that takes a plane and two boats and a few hours' drive to find. I think my real dream destination might not be real, but I'm very willing to test out a lot of spots to find out.
Then again, just about everywhere is a dream when you're out there living life, being active and adventurous, and happy.
Do you have any future upcoming projects?
Yeah, I'm hoping to get a couple builds in the works for the coming year but, besides that, I have (what I'm pretending are) scouting missions to the PNW and the Northeast. Hopefully the leaves are still changing!
I also really want to get a food side into CabinLove. I think it's too good (and delicious) not to.
Finally, could you tell us what is an ideal Vuarnet Day for you?
Honestly, the perfect Vuarnet Day feels like one of those magical days that just unfolds. Where everything kind of feels in flow and just waterfalls into the next thing. That being said, it would definitely involve getting up really early, like almost obnoxiously early, doing some sort of activity throughout the day --- I prefer to be human powered more than in machines – and lots of really beautiful, good, simple food made with friends. And a lot of good conversation.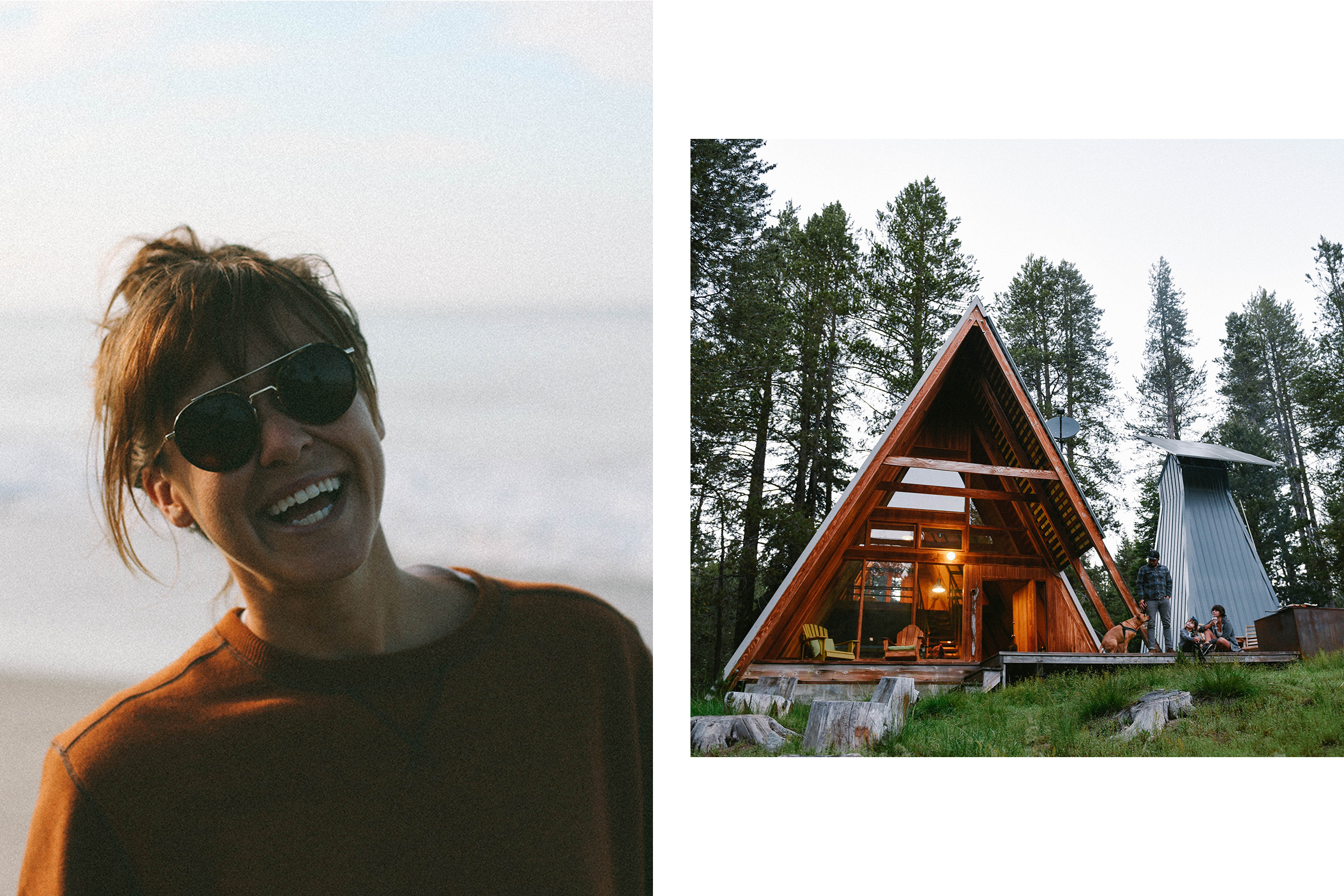 Free Delivery
Standard free shipping over $200. Expedited free shipping over $300 within 3 days
Read more
2 year warranty
covers any manufacturing defects.
Read More