Discovering volcanos of Chile
When we think about Chile, it's not necessarily skiing that comes in mind first. However, a few months ago, Stéphane Guigne and Étienne Merel did not hesitate long before crossing the world when they add the opportunity to make a ski trip. On the program, 1500 km through the country volcanoes, an odyssey between snow and jungle before ending in front of the Pacific Ocean. An adventure during cwhich they have worn our new model Vuarnet Ice and test it in real conditions.
Crédit Photo: Stéphane Guigné
Hi, Stéphane, could you introduce yourself in a few words?
I grew up in the Alps in a family whose philosophy is to experience as much as we can. So we spent a lot of weekends trudging through the mountains. I quickly keep on applying this with my friends, whether for skating or skiing and finally for traveling. My interest in photography started and my critical sense grew during my graduate studies in Paris. One of my roommates was a real film photography enthusiast. With him, I really developed this passion for this kind of photography that goes from shooting to the darkroom. Then I left Paris to Canada to work and discover a continent I didn't know. Today, I returned to my mountains in Grenoble, the starting point of all my adventures. Whatever happens, when I go out, whether for skiing or going on a trip, my camera is the first thing I put in my bag.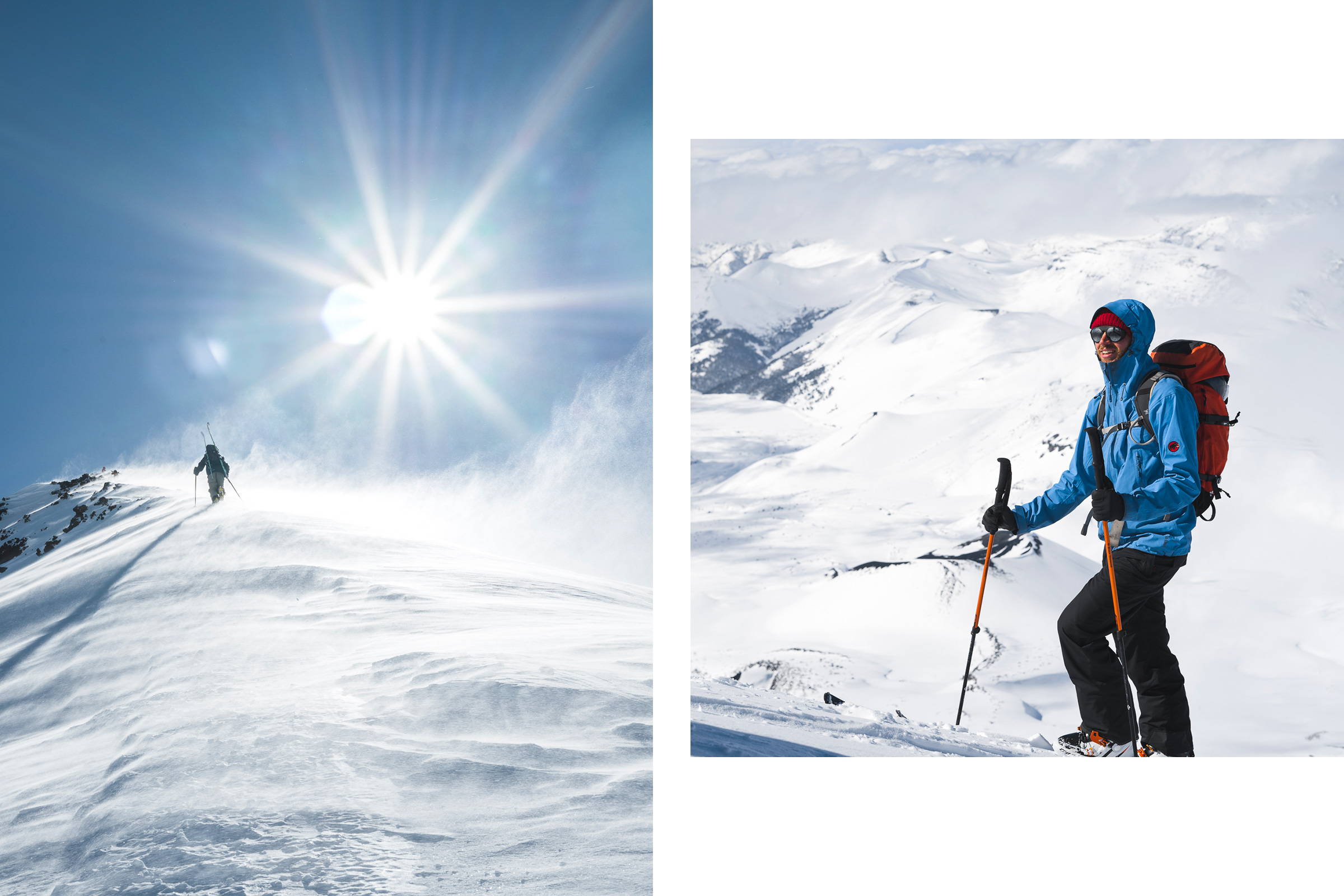 At the end of last summer, you spent ten days in Chile with Étienne Merel, what motivated you choice for Chile?
We were very motivated to meet Nathan and Sophie, a couple of friends that was cycling around the world. They were in Bolivia for their last month in South America. While they were looking for ideas to put the bikes off for a bit and live another experience, they contacted Étienne to get in touch with the Chanchita Bus, on board of which he already made a road trip through Argentina. I think that at this very moment when they mentioned this idea, it had already gone too far in their mind and they could only leave. Shortly after, while I was on a surf road trip in Portugal, I received a text: "What do you think about leaving for two weeks and join Nath and Soph in Patagonia to climb some volcanoes in ski touring and travel aboard the Chanchita Bus?" I just had to say yes, everything was already planned, and the day after I bought my tickets.
Your starting point was Temuco, located south of Santiago. What were the main stages of this trip? How many kilometers did you travel?
The main steps have been defined in function of the volcanoes we wanted to climb, but also by the weather and the road conditions. We first climbed the Lonquimay Volcano, then we attempted to approach the Llaima Volcano, then we visited the city of Pucón, we hiked in the El Cani reserve and we finally climbed the volcano Villarrica. We also made a trek through the jungle and a two-days excursion kayaking around Hornopirén. Which means a bit over 1000 km for the whole trip, which is not bad! I wrote a detailed log book for those that are interested in!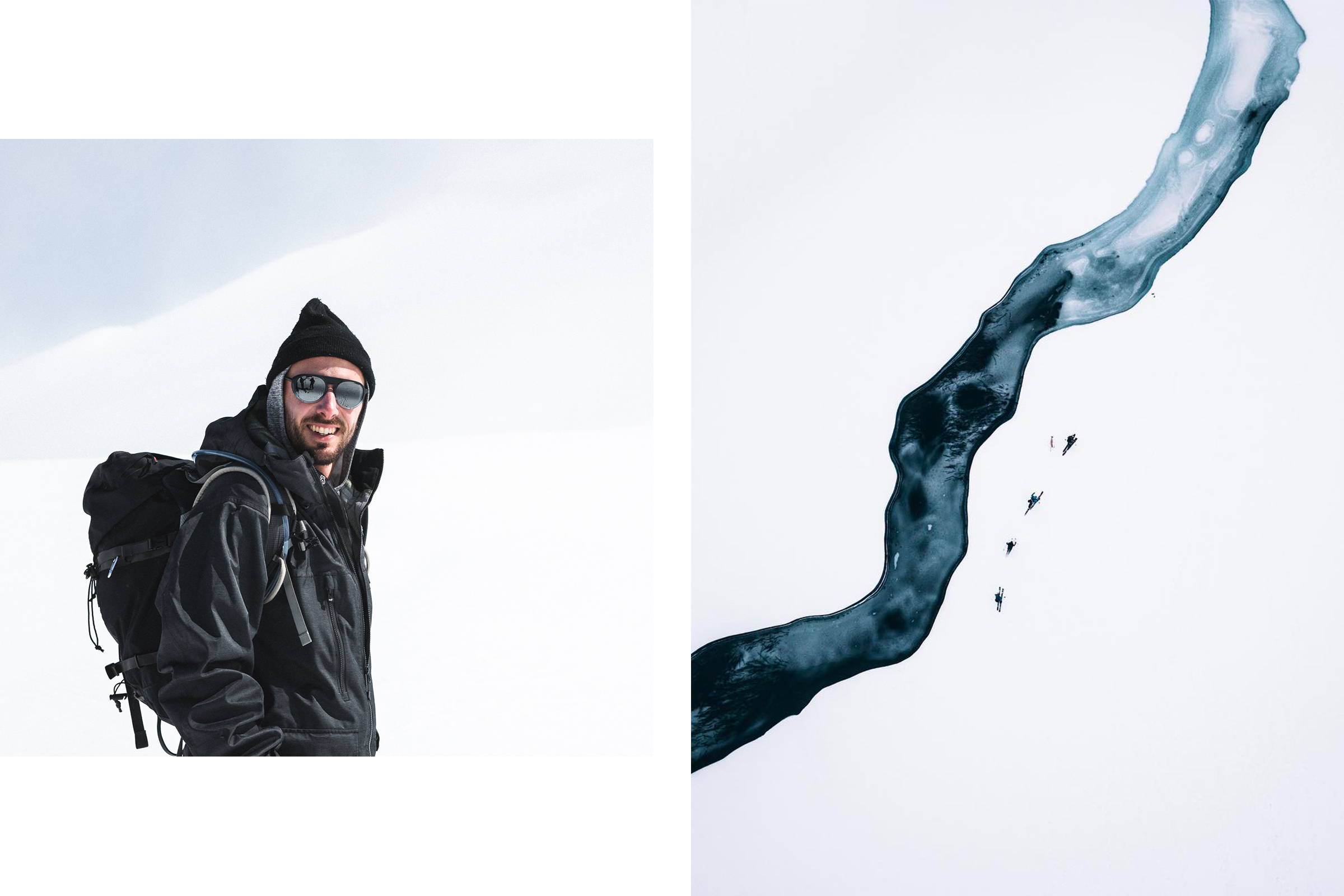 How do you organize a trip like this? Did you spend a lot of time to prepare it?
For once, this is surely one of the trips that we prepared the least. But having Manu from the Chanchita Bus, who lives on site and knows the area very well, helped us a lot. We just told him we wanted to climb some volcanoes on ski touring and see the wild side of Patagonia, why not on kayaks. Then we agreed on a meeting point in South Chile, to get on the bus and start the adventure without being too far from our objectives. The real project planning has been done the first night aboard the bus, with Manu, all 5 hovering over a map. We quickly realized that we could not do everything we would have liked to! In particular, we wanted to go to the Torres Del Pain National Park to see the ice seas flowing into the turquoise-blue water and observe some mythical mountains along the way such as the Fitz Roy. But we did not really pay attention to the fact that it was 2000 km more south, with the state of the roads and the bus, it quickly appears that it would be too complicated.
Can you tell us more about this famous Chanchitas Bus?
Originally, it is an old Mercedes transport bus from the 70s. Manu found it by chance while he was living in Argentina. He was in front of a garage that wanted to get rid of it for nothing. The inside of the truck was really in bad conditions, but the engine was still working perfectly. He could not stop thinking about what he could do with it once fixed. For the record, the bus was also registered "Ski 884". The idea finally came to him to turn it into a base camp for riders coming to ski on this continent. It took him a year to fully develop and arrange the bus, and go from an empty shell without any window to a small comfortable cabin with 5/6 beds. And of course, you have to imagine that it is not as easy as in France to find the parts and the raw materials, which, according to him, was the most complicated to handle.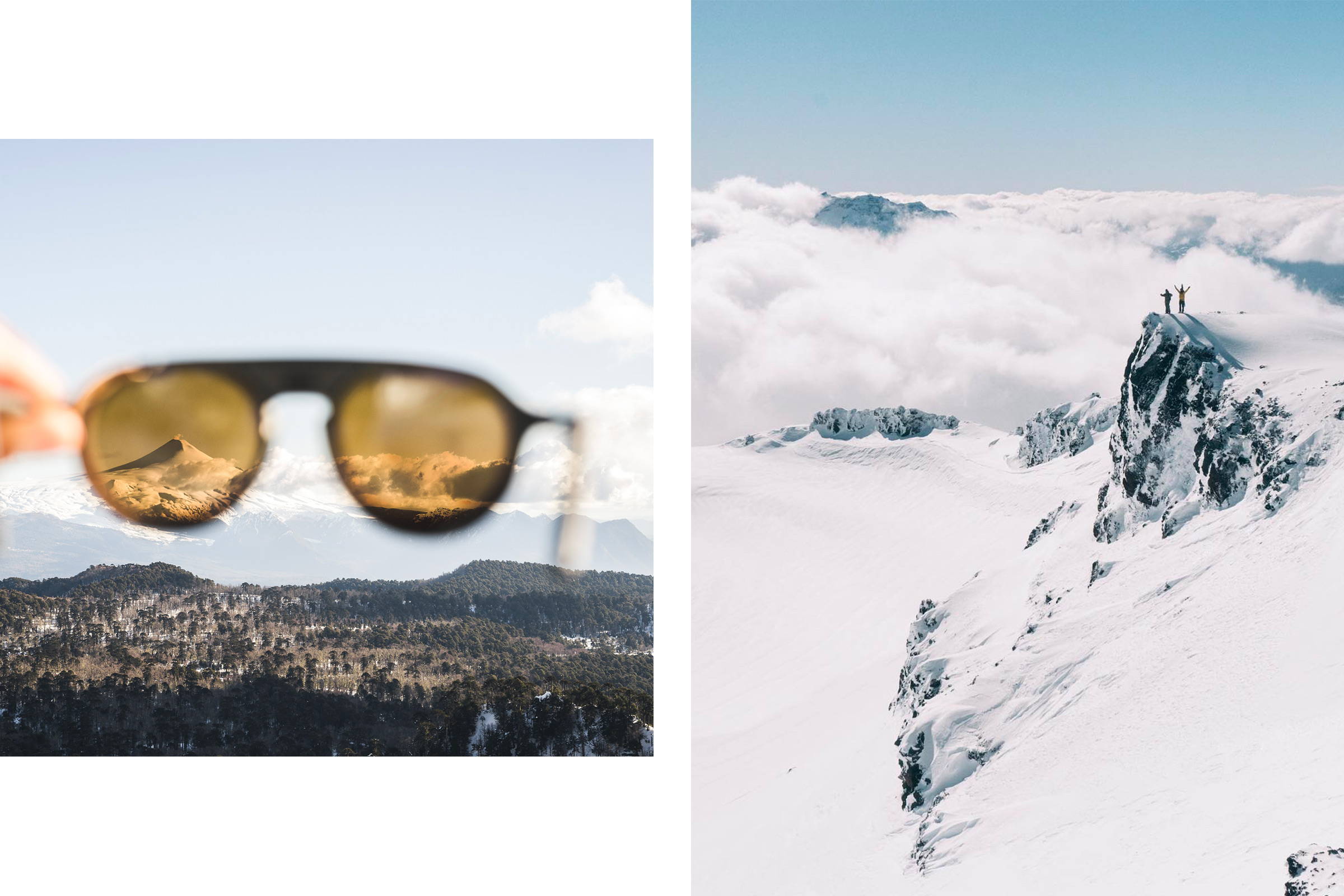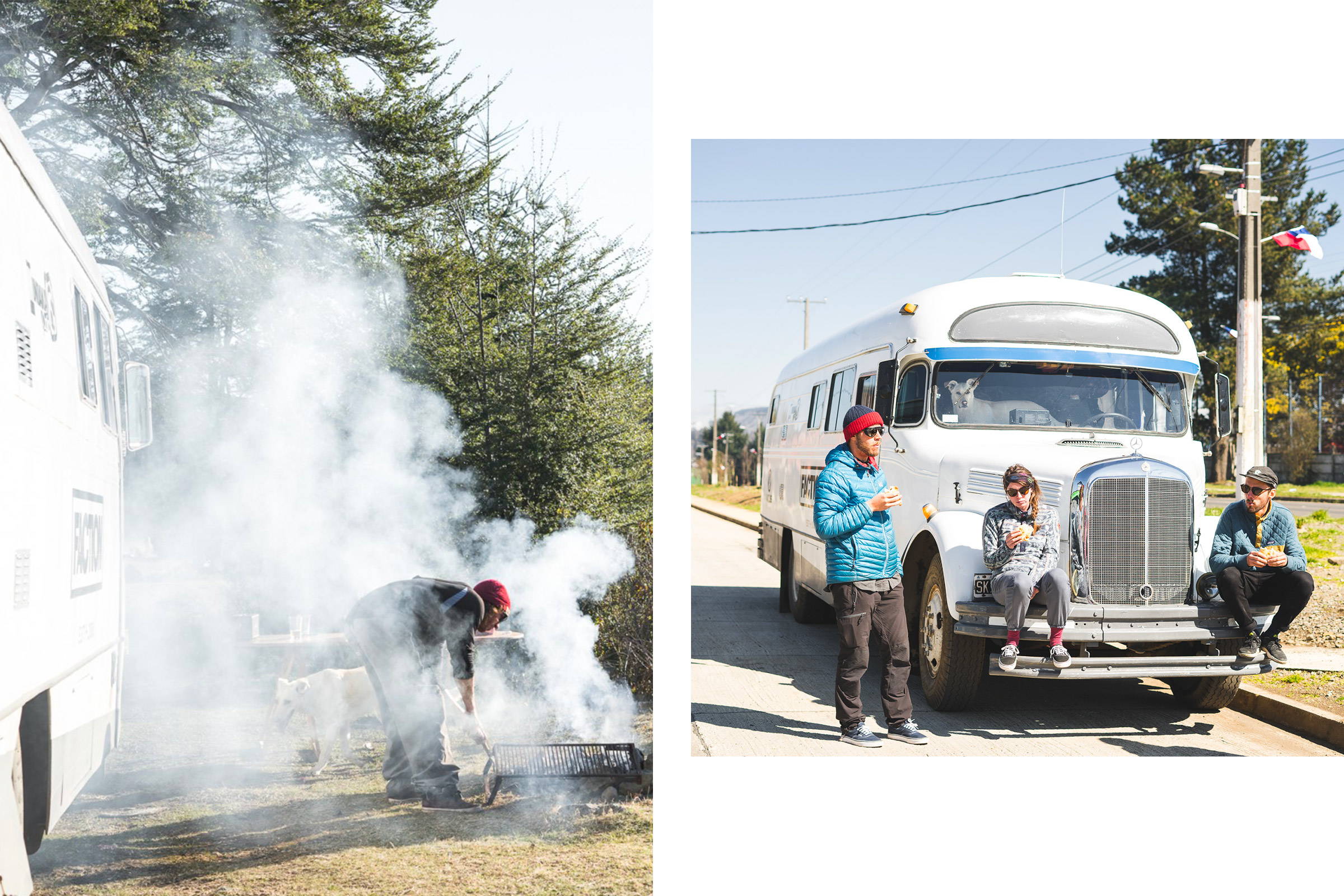 And how is it, to live on board?
Life on board was even better than in my dreams. I'm used to travel in small arranged vans, I even have one myself, but this was not the same size at all. It is a bit like the American dream, everything is bigger. Firstly, there is really room for 5 people, as well as all the comforts of a small chalet. There is even a wood stove! But the greatest luxury was that we didn't have to drive, since the bus comes with its driver, Manu, as well as his co-driver and faithful companion Bengoa. This was really holidays, because in addition to having a local guide, you can relax during the trips. What more could you wish for?
Let's go back to your main goal which was to ski on Chilean volcanoes. How did it go? Was it up to your expectations?
It was a breathtaking experience. I had already climbed several volcanoes in Hawaii, Oregon or more recently in La Reunion, and each time these were unique experiences. And this time was once more not like the others, because it was the first time they were covered by snow. But above all, we have been able to observe for the very first time molten lava just a few meters from us in the Villarrica crater. I still have shivers. Just for that, the trip was already worthing it. Not to mention that we were very lucky with the weather and snow conditions since it was still snowing on our first night on the bus. Of course, there was a bit of frustration seeing all the volcanoes as far as the eye could see and not being able to climb them all, but it would have taken us much more time!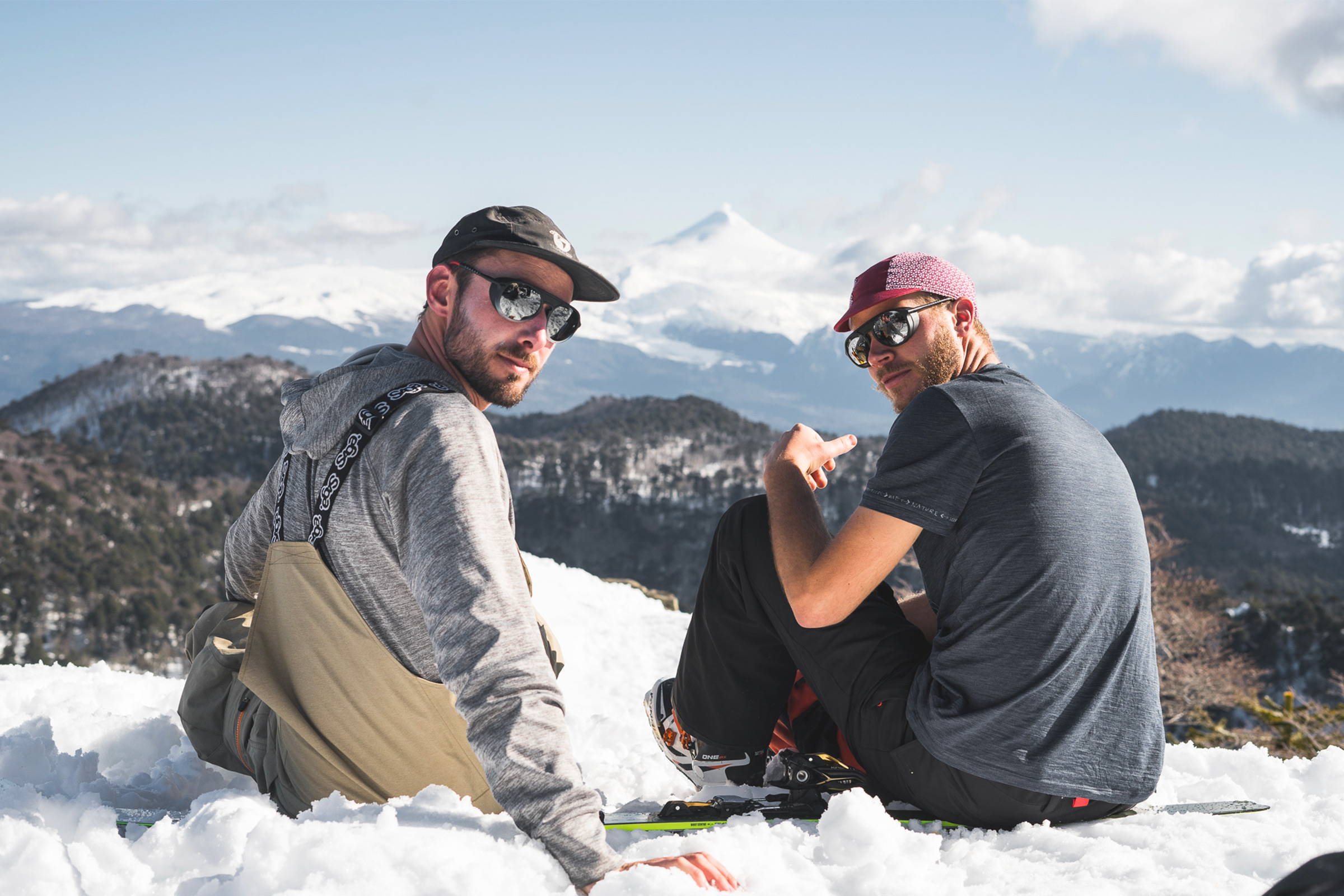 What is the main difference with the mountains we know in France and Europe?
To me the main difference is the shape. Coming from the Alps, I am used to see serrated walls, made by our mountains chains on the horizon. However, in Chile, in the region we were, the landscape is relatively flat. It is only embellished with some large cones that stand in the sky. On the upper part of these cones, two thirds are white and without any plants, and one third, on the low part, is green. This is very the jungle is appearing, damp and thick.
If you had to remember one anecdote of this trip, which one would it be?
To contrast with our hermit's life among nature, we went dancing to celebrate Chile Independence Day. We found ourselves under a big tent listening to Chilean music with all generations. The atmosphere was crazy and we have been initiated into Terremoto (literally means "earthquake.") It is a pint of fermented wine with pineapple ice cream, which makes the ground vibrate and especially makes your legs shake. A delight!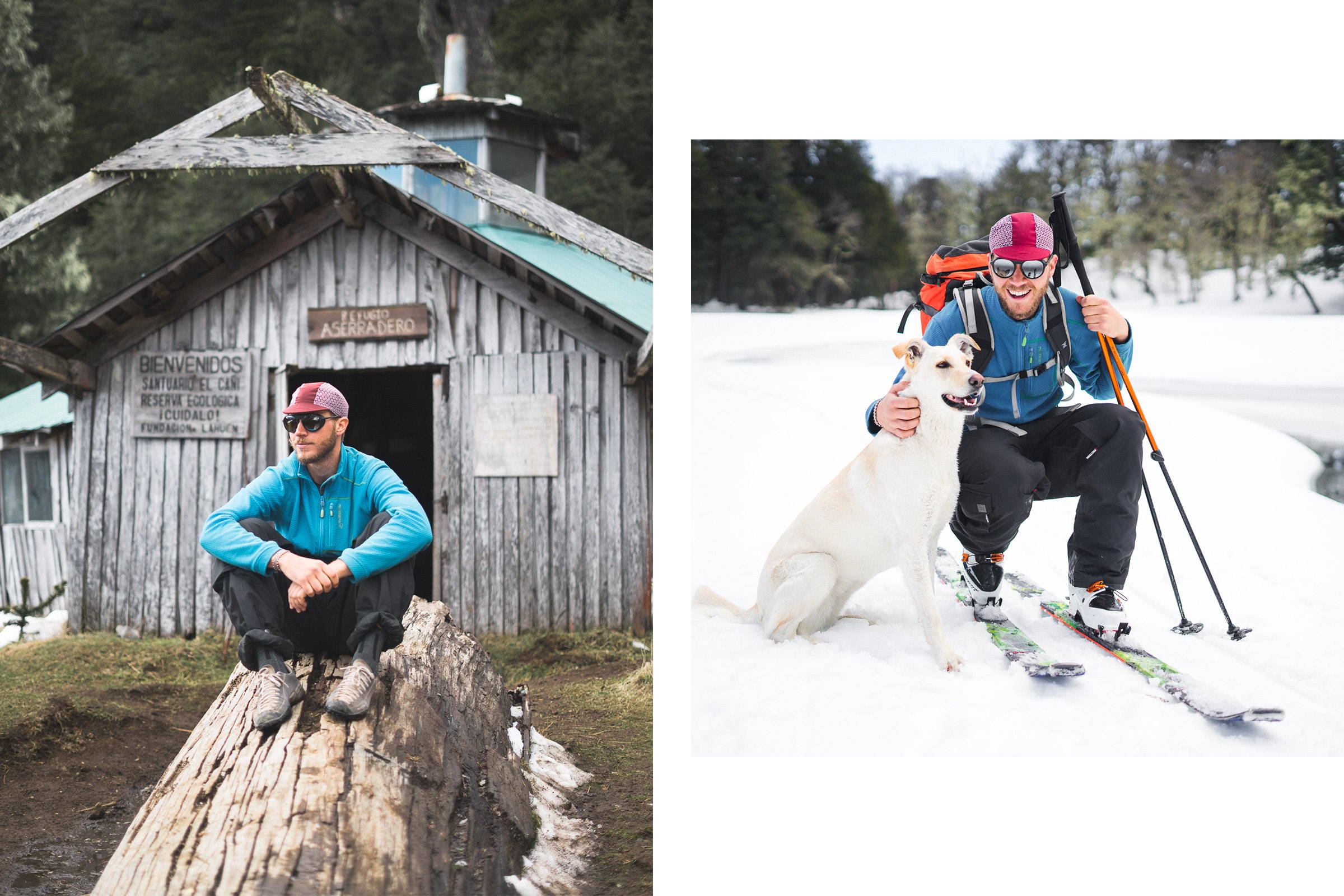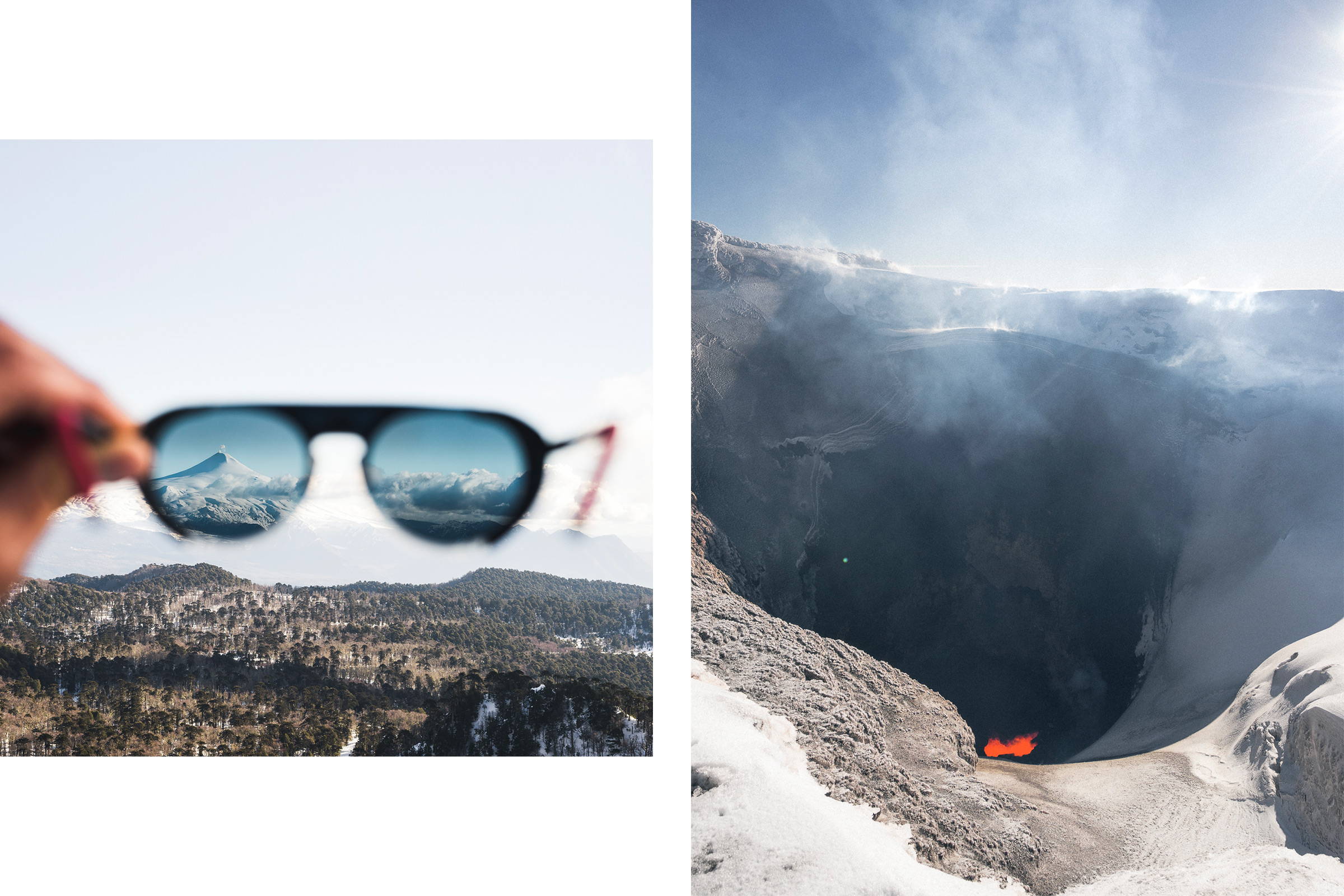 If you had to give some advice to visit the area?
If you love wild nature, do not hesitate and take your plane tickets.
Finally, could you give us your vision of a Vuarnet Day?
To me, a Vuarnet Day is not over time nor in planning. Whether on a road trip at the other end of the world like this one or a mini excursion before or after work, the important thing is to escape from your daily life, to get closer to nature and to observe the beautiful lights.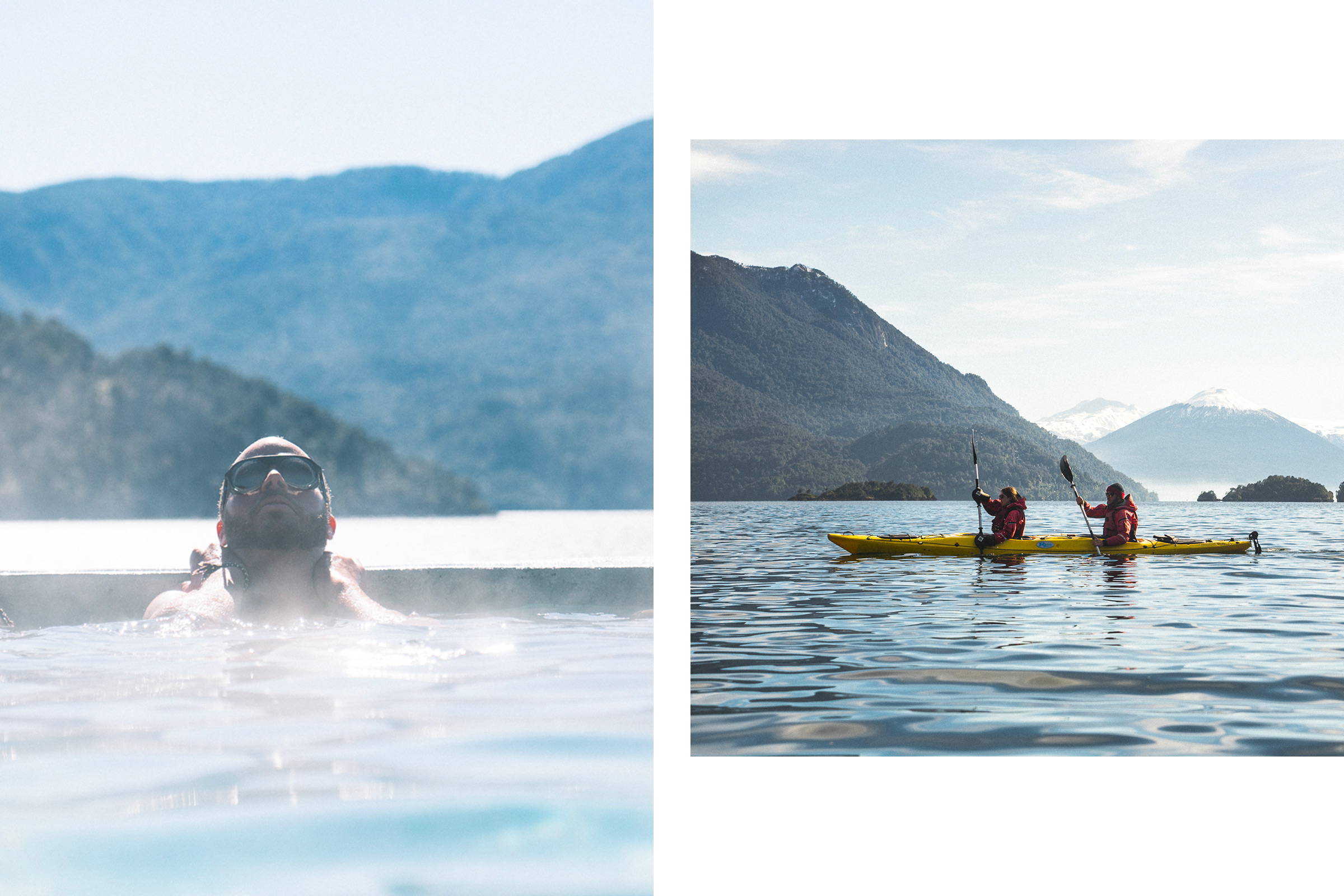 Free Delivery
on all orders over $100 within 5 to 7 business days
Read more
2 year warranty
covers any manufacturing defects.
Read More