Expedition to the heart of France
Our Vuarnet Days series continue with Romain Charrier, a 24-year-old independent photographer. Fascinated by nature and environment, he was recently on the roads of France with the only objective of exploring the regions he crossed. From the Verdon Gorges to the Northern Alps, let's go back on this trip in the heart of the hexagon.
Photo credit: Romain Charrier
Hello, Romain, can you introduce yourself?
Hello, I am 24 years old and I am born in Nantes, France, close to the ocean. I am a photographer, captivate by nature since my youngest age. I am constantly looking for new photographic adventures, mainly about landscapes, explorations and portraits.
If I'm right, you started to take pictures after a trip in Cambodia. What was the trigger?
My interest for photography was born thanks to my father, who is himself a photographer of passion and who taught me a lot over time. Then, I assume my thirst for new things and my curiosity did the rest.
This 2014 trip to Cambodia allowed me to discover for the first time another continent, a culture and a different mentality than ours. It was really something new for me, because I had never left Europe before.
Cambodian landscapes are incredibly beautiful, even if extremely polluted in some places. Indeed, there is unfortunately nearly zero ecological awareness in these regions, but the diversity is real: mountains, jungle, lakes, seas … and Cambodian people also are so welcoming, it was the perfect place for a total change of scene.
The trigger was indeed this trip to Cambodia, but the element that confirmed these ambitions was my first trip to Iceland where I lived for a while. That is where I really started to develop my photographic approach by exploring enormously. Then I realized that I would like to do everything possible to realize my dream and try my luck in this world.
Nature and landscapes are occupying an important place in your work, what does it mean to you?
Yes… I have always had a special relationship with nature. It is the only place where I can fully blossom myself. I'm not really a city dweller. What I typically like, is to leave with my equipment to camp, explore, hike, and immortalize a moment with a shot. To my eyes nature is a superior force and it is essential to take care of it.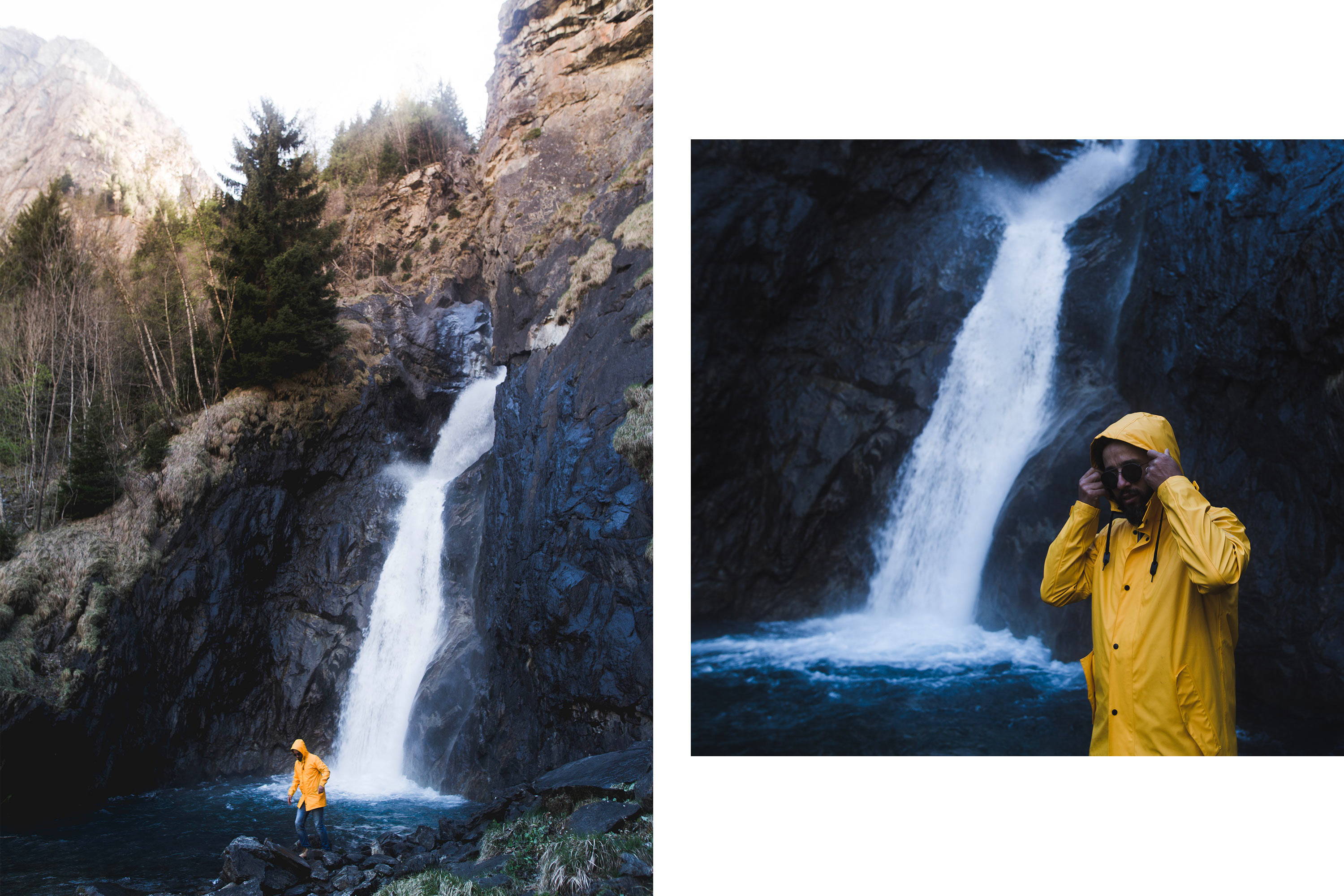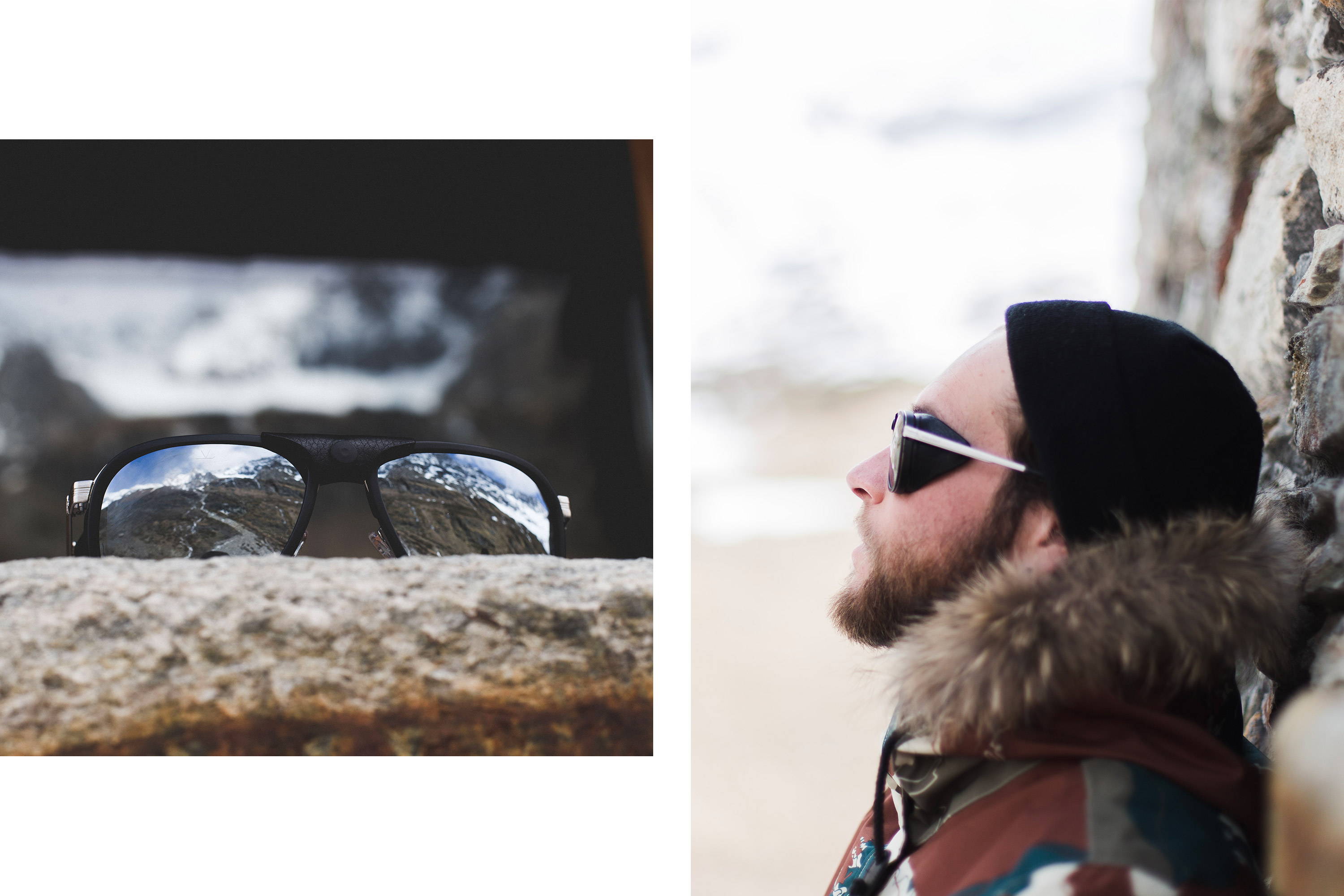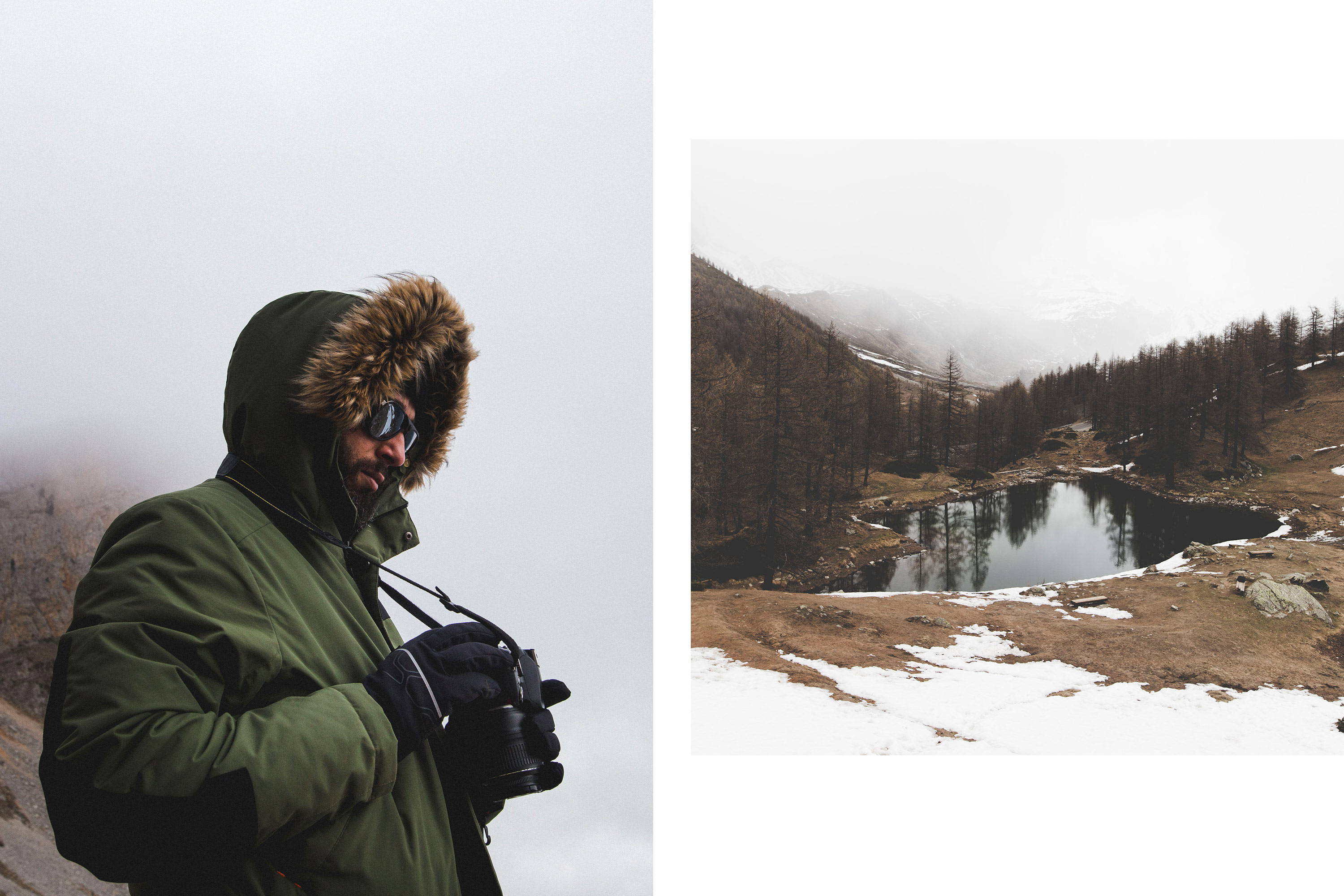 When you select a new destination, what are the most important criteria for you?
Planning without too much planning is the key to success.
One important thing is to "feel" the place before going there. When I plan a road trip, the idea is to select the places where I want to go on a map beforehand. Once there, I try to avoid tourist flows, to get up very early in the morning or to drive more in the evening, for example.
Planning to have a special light at one time rather than another is impossible, so I try to adapt myself as far as I can and I do my best when it comes. The most important element to me, is to be in phase with the landscape that stretches in front of you at some point. Depending on the place, I can spend 10 minutes as 4 hours waiting for the perfect time.
For this Vuarnet Day, you left on a road trip through France. Can you tell us more about your trip?
Indeed, I went with a friend in different parts of France. The concept was simple: 7 days, a car, a tent, our photo equipment and destinations checked out on a map. We have traveled many kilometers using only national roads, no highways. The objective was to be able to fully immerse ourselves in the atmosphere of a place or a village we crossed.
So, we started with the Tarn Gorges, the Ardèche Gorges and finally the Verdon Gorges and the Ocres de Rustrel – called the Provence Colorado. Before heading to the Pre-Alps exploring a part of the Vercors, and finally the Alps, based near Chamonix for 2 days. The objective was then to go and explore the Italian Aosta Valley that I already knew personally.
Long story short, many kilometers while taking our time to discover every place as we wanted to. To share, to walk, to camp and to seek this moment of plenitude in the wild. This is what I seek during each journey, because this is the way life makes sense to me.
Which place impressed you the most?
It's difficult to choose, but I would say that what has most impressed me, is our passage in Luberon and Verdon. These are huge gorges with abyssal voids that take your breath away. Truly unbelievable.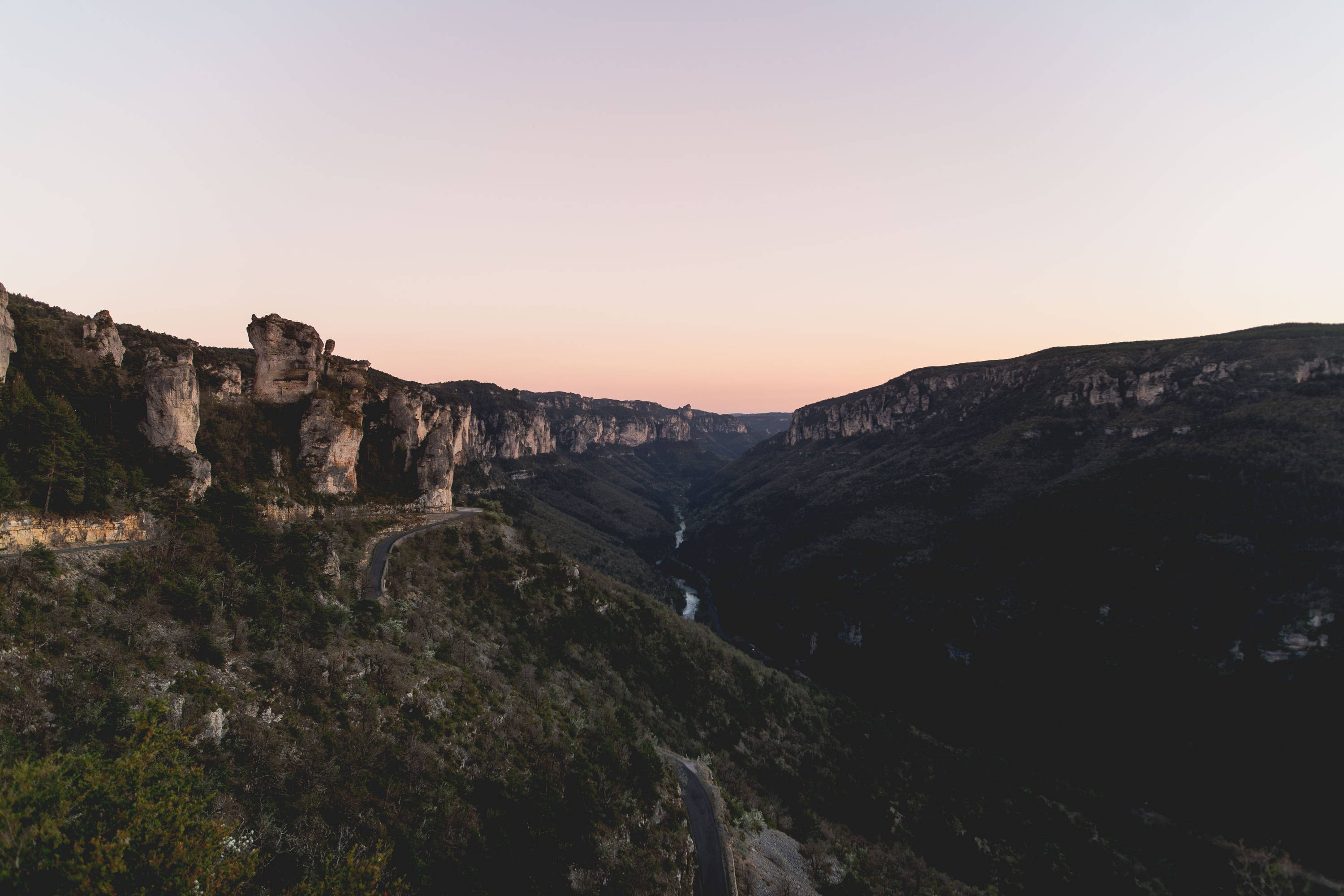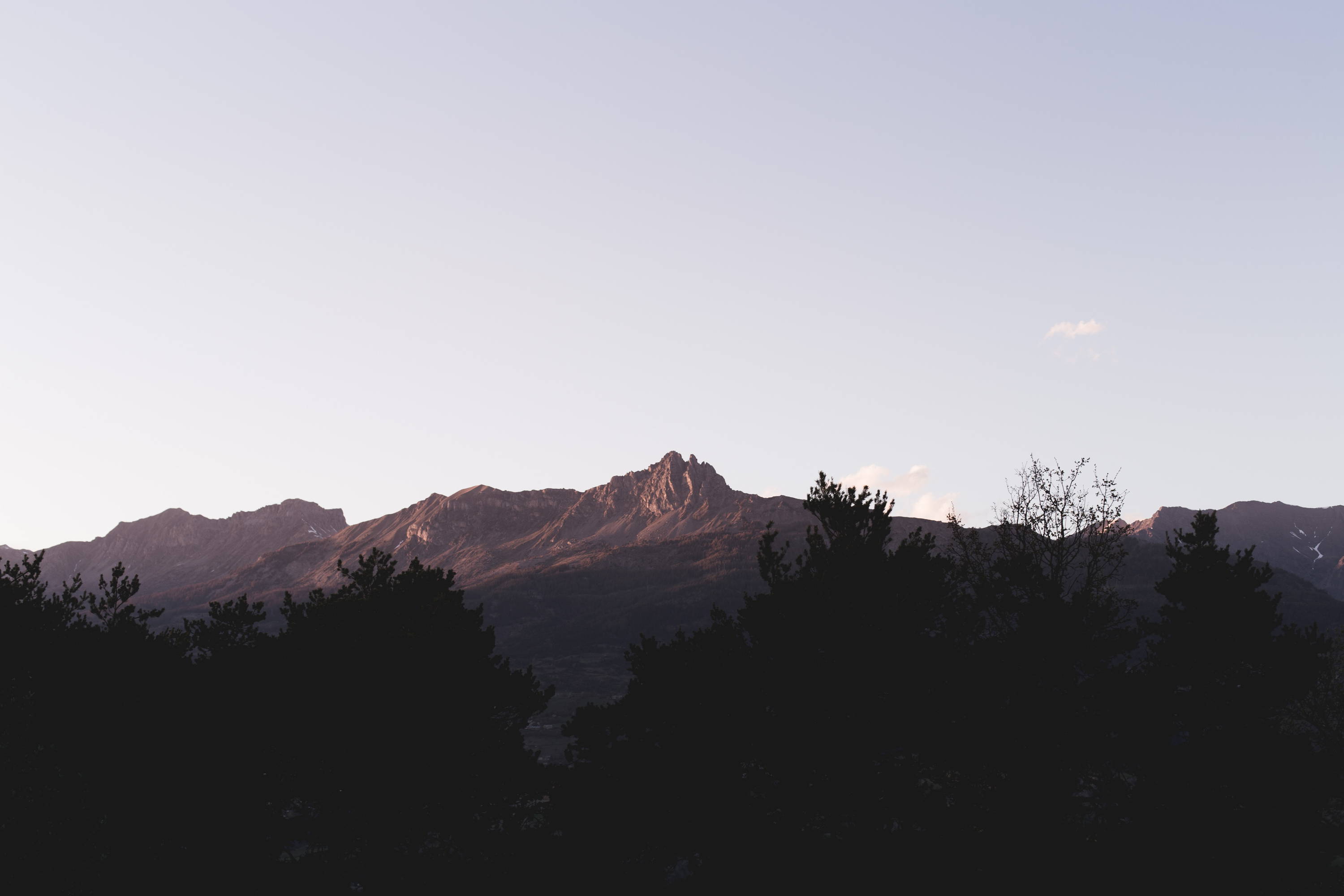 Currently, most adventure photographers are turning to Alaska, Iceland or Patagonia when they are going to explore a new place? Do you think French landscapes can compete with these trendy destinations?
This is a difficult question because every country has a lot of treasures. Iceland is extraordinarily beautiful and left a mark on me, despite a growing tourist flow in the past years. Today, I feel that it is more complicated than before to find yourself alone in a place, due to the social networks growth and the media power that surrounds us. I admit that Alaska and Patagonia are destinations I always had in mind. I just did not get the opportunity to go there yet.
However, France also has its beauties. It is a beautiful country, very diverse and very varied in its landscapes. There are plenty of rivers and lakes, forests are massive, there are wet and drier regions; without forgetting mountains and the sea. France is rich and much diversified. We actually have many beautiful places to do beautiful activities and to spend good times.
I like the idea of saying that in every country, you can feel like you are somewhere else in the world: Vaucluse (France) vs Colorado (USA), Iceland vs New Zealand, Brittany vs Ireland, etc.
To me, this is impossible to compare one place to another… Nevertheless France is full of magnificent places and can, of course, "compete" with other destinations.
What are your future plans? Your next trips?
I will fly to Iceland once more in June and July for a photographic mission. I will also try to explore some places before and after that: Auvergne, Brittany, Switzerland, Italy, Austria…
Afterwards, I have many destinations in mind. These trips will materialize depending on where I am in my other plans. I would like to go to Scandinavia next fall perhaps; I also aim to make a road trip across Europe, to go back to the American continent and to discover Africa as well…
Finally, can you describe what would be your Vuarnet Day?
My Vuarnet Day is a trip, where I discover different places, I explore, meet, share and do everything to feel in osmosis with the landscapes that surround me.
Free Delivery
Standard free shipping over $200. Expedited free shipping over $300 within 3 days
Read more
2 year warranty
covers any manufacturing defects.
Read More