Florent Manelli, an illustrator Portrait
Vuarnet Day #09
We took advantage of the comeback of sunny days in Paris to meet Florent Manelli, illustrator with pop and colorful imaginary. Indeed, this Vuarnet Day is the perfect occasion for us to make you discover this talented artist by returning to the genesis of his project, his incessant need to draw and his fascination for the portrait.
Photo credit: Vincent Perraud
Hello Florent, for those you don't know you, could you please introduce yourself?
Hello, Tom, I am 27 years old, I was born in Perpignan and I have lived in Paris for 8 years. I work in communications in addition to being an illustrator.
How were you introduced to drawing and illustration and why have you favored this mode of artistic expression? 
I always liked to draw, create, scribble. I took my first drawing lessons when I was 6 years old. Large sheets covered the walls of the classroom and I could draw what I wanted with the mediums of my choice. These were my first creative pleasures, this first sensation of freedom on paper. The smell, the touch and above all, the feeling of being in a creative "bubble" for a moment are very good memories.  
My brain is more visual than auditory: images speak more to me than words, a picture more than a poem, a film more than a book. I practiced many artistic disciplines and strangely for a long time I actually refused to practice drawing -- I thought I had nothing to say.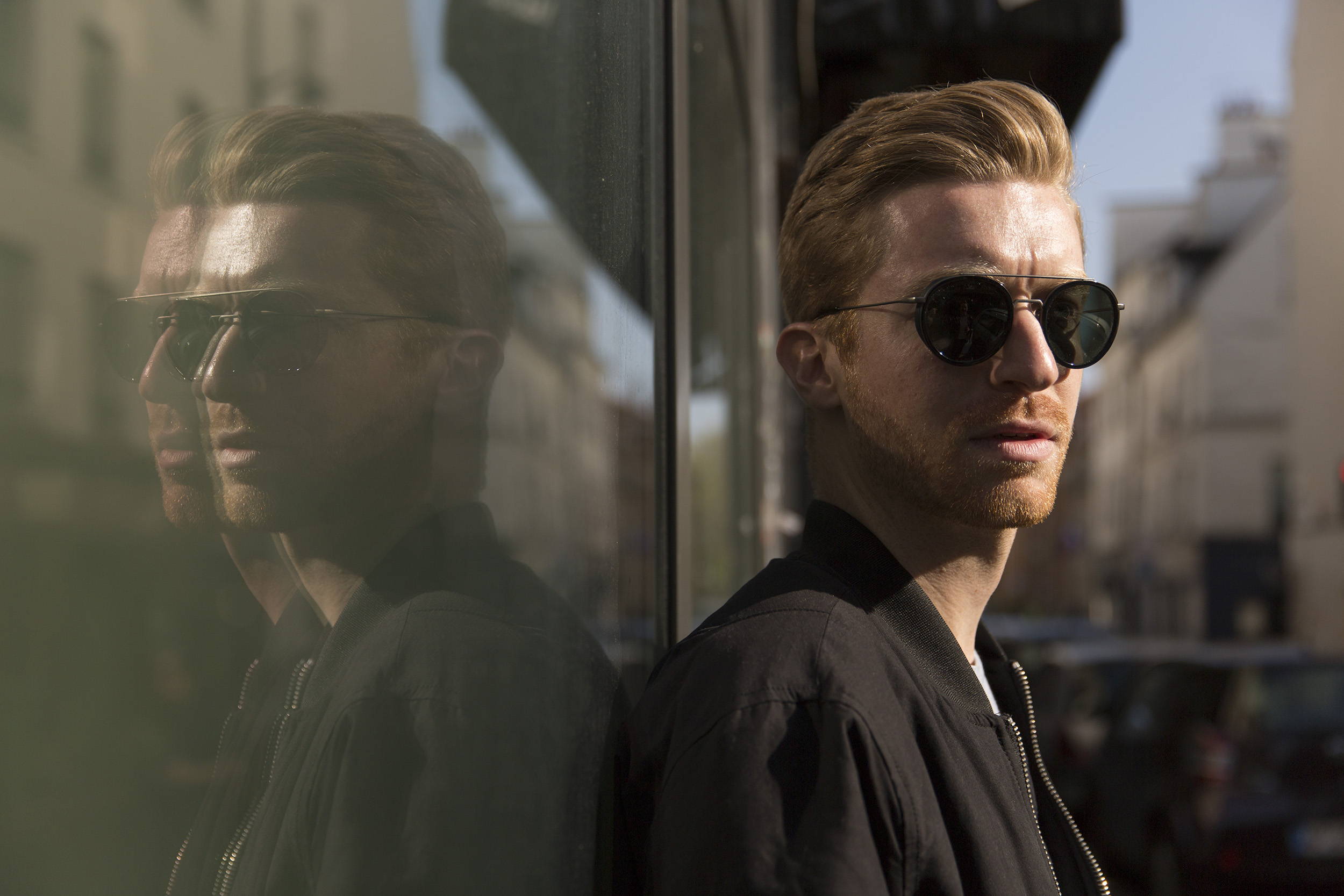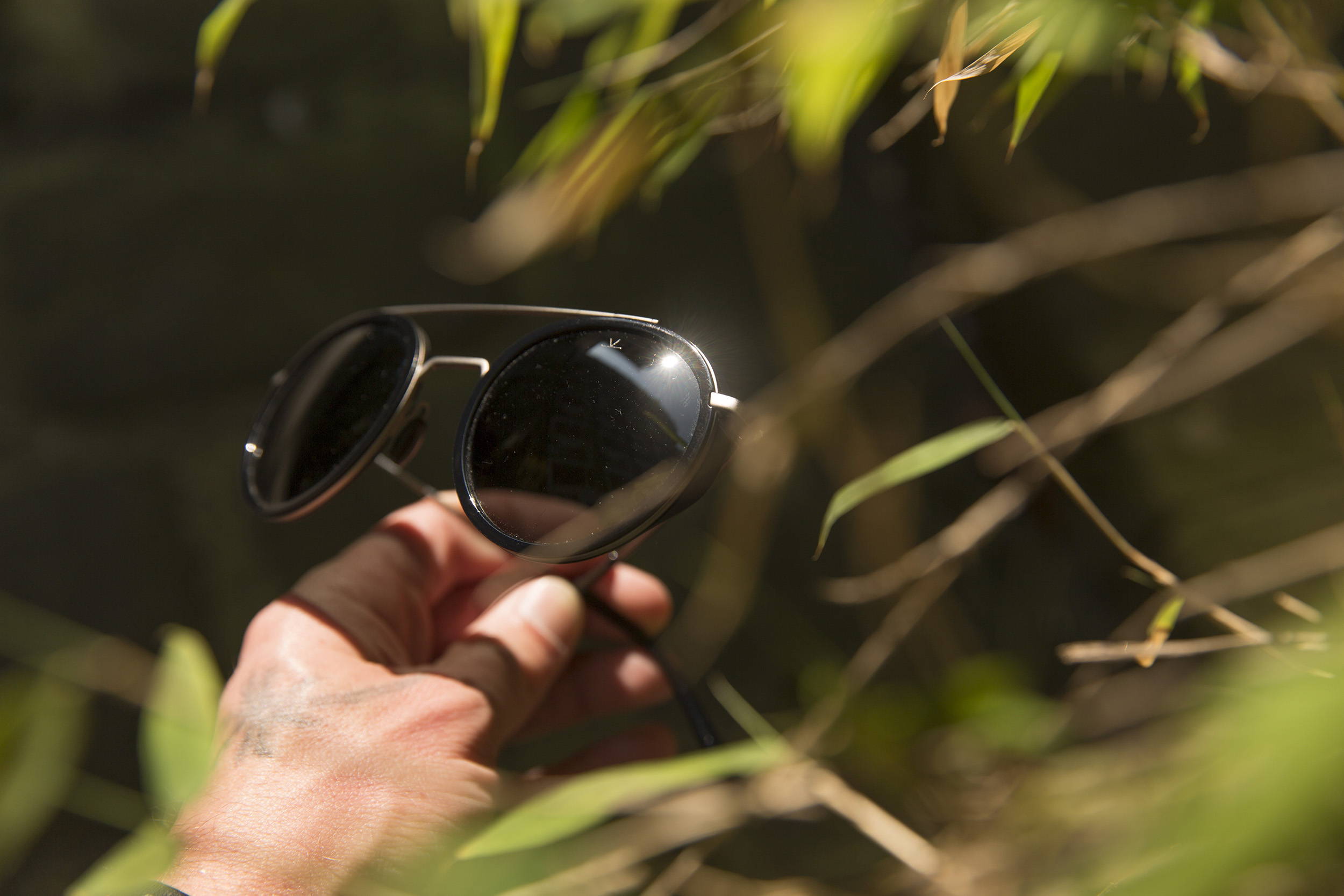 If I am not mistaken, you had an artistic realization when you spent 6 months in Montreal?
You're right, it was during a 6-month stay in Montreal in 2013 that the illustration "fell" on me. At that time I lived in a loft with 4 other people, including a singer, Elena, who became a very close friend. One evening, we talked about music and the arts in general, but also about the freedom of creating something in Montreal where anyone with an idea or a creative concept, can share their vision and work without being asked what training they received or where they studied.
This discussion was a real click and I began to draw a lot, it was a need that I felt that I had suffocated for too long. I continued and my style evolved over the next few months. I made my first exhibition in the loft where I used to live just a few days before leaving Montreal and the energy that the city gave me I was able to carry back with me to France in my suitcases.
Which importance do you attach to travel? Is it to discover new places and new cultures?
Montreal brought me far more than any city I could have lived in. It gave me that taste of freedom that I lacked to launch myself fully into my art, to have confidence and to discover myself.
Travels are a period of "discomfort" that is necessary for me to grow. I am an anxious person; I like to have my bearings and habits. But I know that it is only by traveling, by discovering new cultures, that we change, that we open ourselves to the world, to others and to ourselves. Every trip in my life has brought something new to my style without completely transforming it.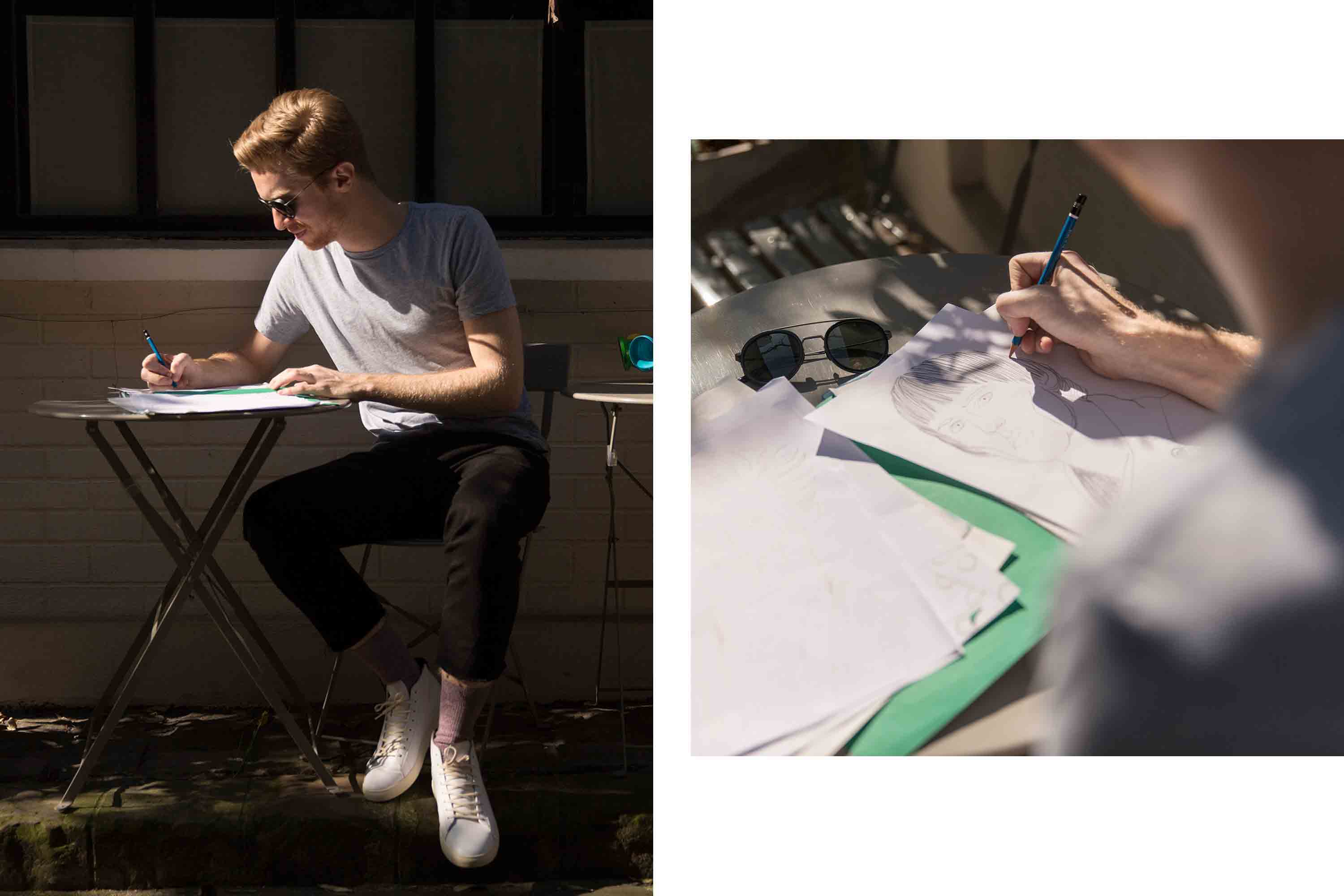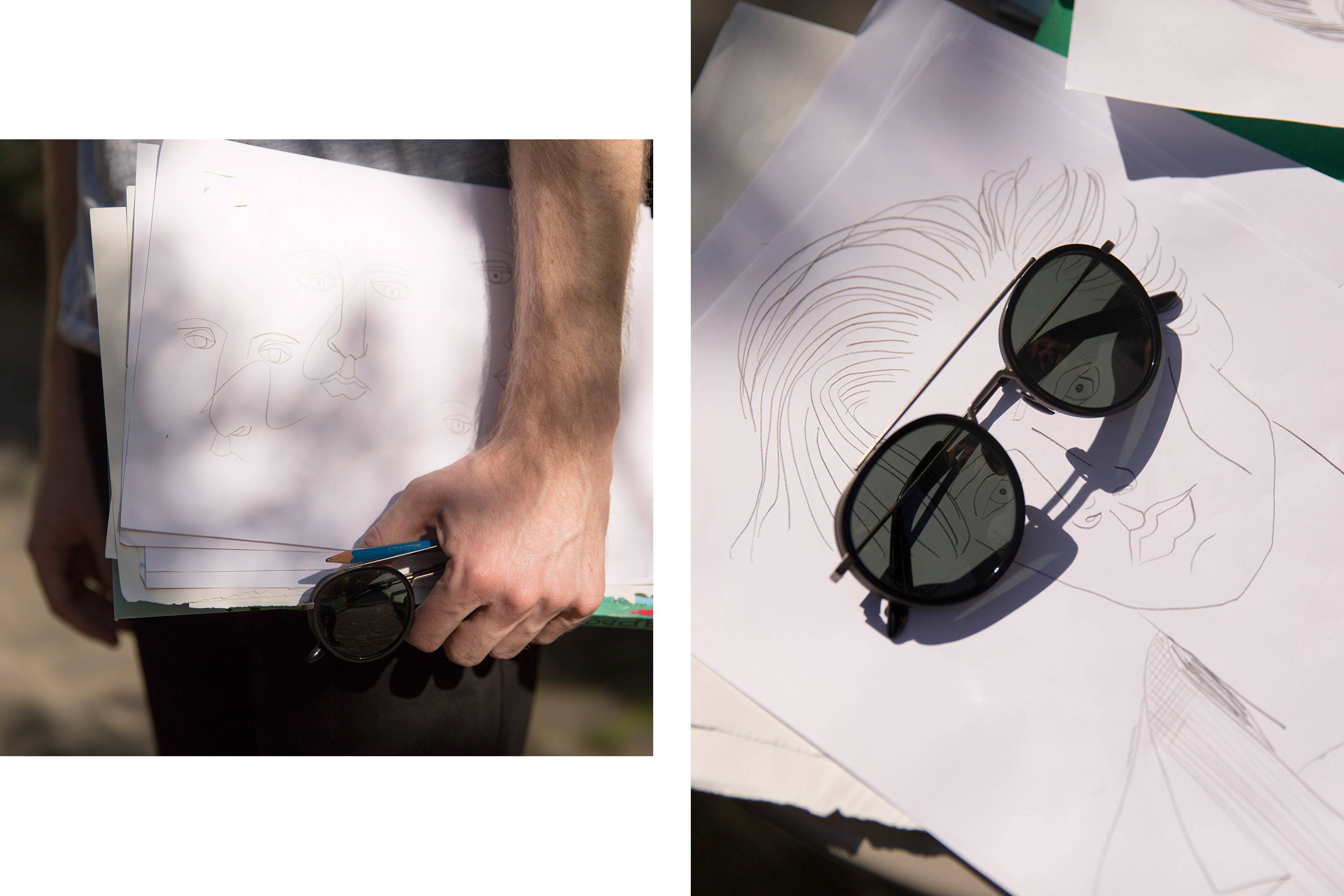 Portraits are extremely present in your work, what can you tell us about that?  
Faces are fascinating to me. We are all different, each of our features makes us unique and the diversity of faces is compelling to me. Our face defines us as a person even if it is simply an "envelope" -- it is what differentiates us, from a purely visual point of view. I am a fervent supporter of difference and embracing this difference, so portraiture is an ideal subject for me.  
I also like "broken mouths", faces less common, they are more interesting to draw because they are not symmetrical and out of the standards we used to see in media and advertising. It's probably the difference I like. Rossy de Palma or Rick Owens have faces that I could scrutinize for long minutes.
Who are the artists or artistic currents that inspire you the most?
As far as influences go, I'm a big fan of Andy Warhol. His works were a real visual shock at 13–14 years old. It led me to take a more general interest in Pop Art and then to other trends such as Surrealism, Realism, and Cubism. I also like artists as Keith Haring, Basquiat, Frida Kahlo, David Hockney, Jean Cocteau, etc. But Andy Warhol's relationship to art is incredible as the mystery he created around his character is amazing. There is also a whole clique of illustrators on Instagram which inspire me enormously as Ricardo Cavolo, Carla Fuentes without forgetting Luke Edward Hall and Ines Longevial.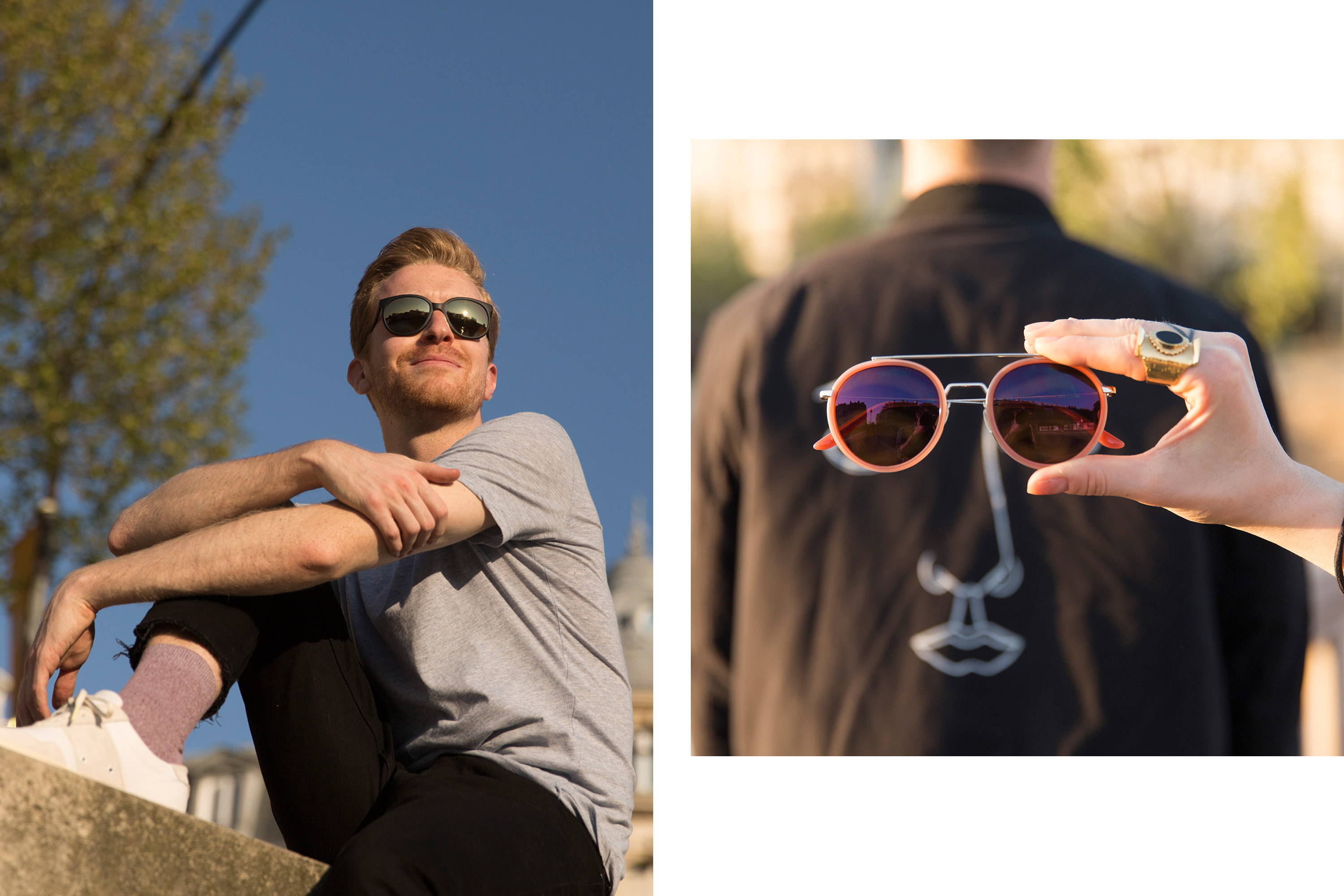 What are your plans now? And where can we see your work?  
I take part in a collective exhibition at the Vitrine Galeri 65 in Paris from 10 to 20 May. I have also been planning for a while on a series of portraits I would like to make about LGBT activists and why not expose them. I am reading some books on the subject and creating a picture bank. I think it will come in September. For my work, you can find it on Instagram or my website.
Finally, one last question, can you give us your vision of a Vuarnet Day?  
A sunny winter morning, cold and dry. I drink a coffee while listening Amy Winehouse and I look for faces to draw on the internet. Then I finally get out to breathe fresh air and buy some drawing materials. My head swarms with ideas and I finish my day around a good meal and drinking red wine with my friends!