Vuarnet is opening its first flagship in Paris
to celebrate its 60TH ANNIVERSARY
Vuarnet has gone back to its roots, opening its first store at 28 rue Boissy d'Anglas, where the brand was founded in 1957.
COME AND DISCOVER
The complete SUNGLASSES COLLECTION, available in PRESCRIPTION LENS,
BRAND ICONS such as the famous Glacier model,
The exclusive new OPTICAL CAPSULE collection,
A SNEAK PREVIEW of the limited-edition reissue of the 60th anniversary T-shirt...
Our unique "MADE IN FRANCE" expertise, putting the best tinted lenses to the test.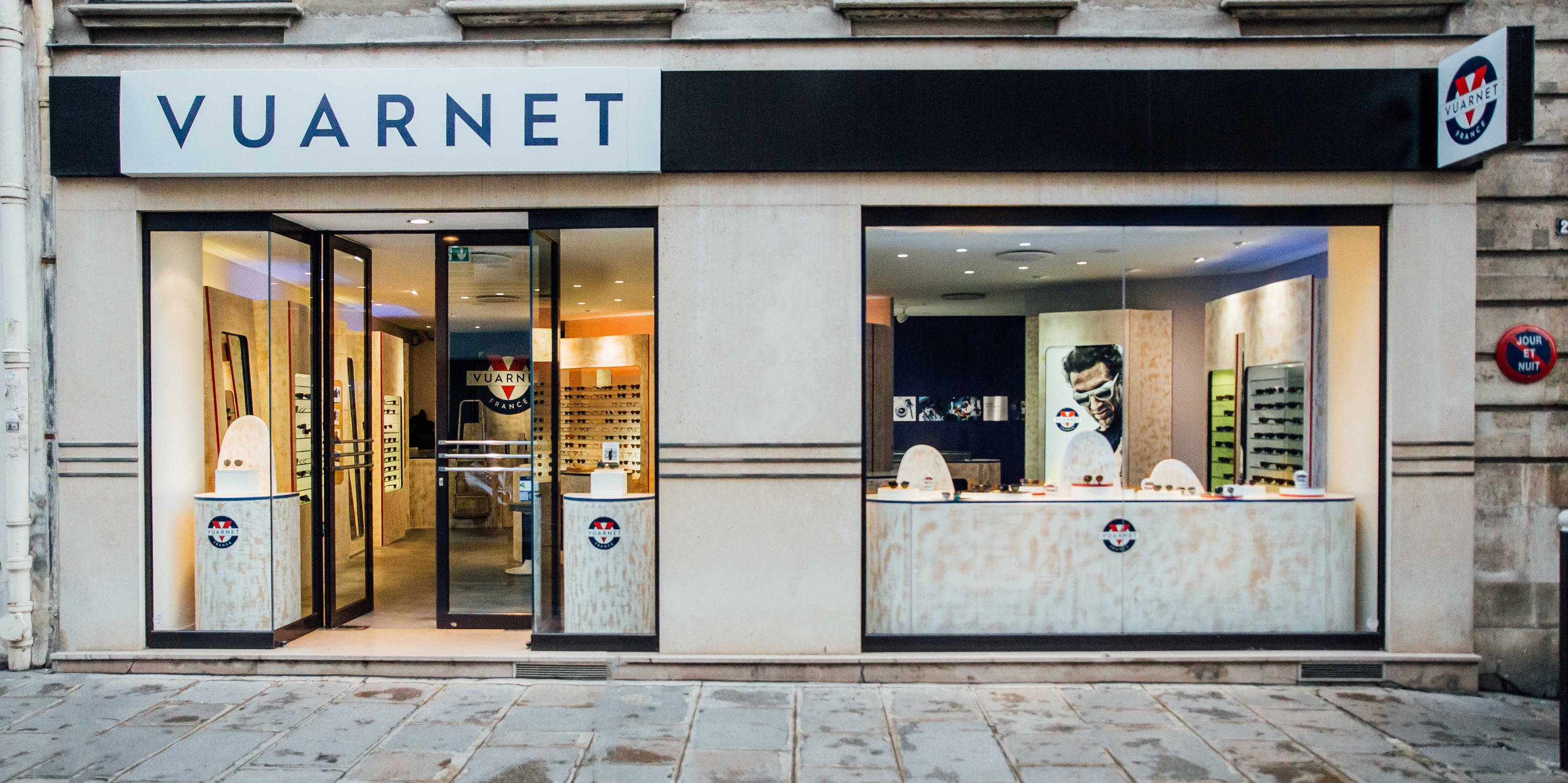 100M² DEDICATED TO VUARNET
It is a return to your roots with a space of 100m2 entirely in the colors of the brand. The illustrious ambassadors of VUARNET will be honored with a glamorous "Wall of Fame" … without forgetting, of course, the unique know-how of the House on the mineral glass which will take a nice place in the heart of the shop.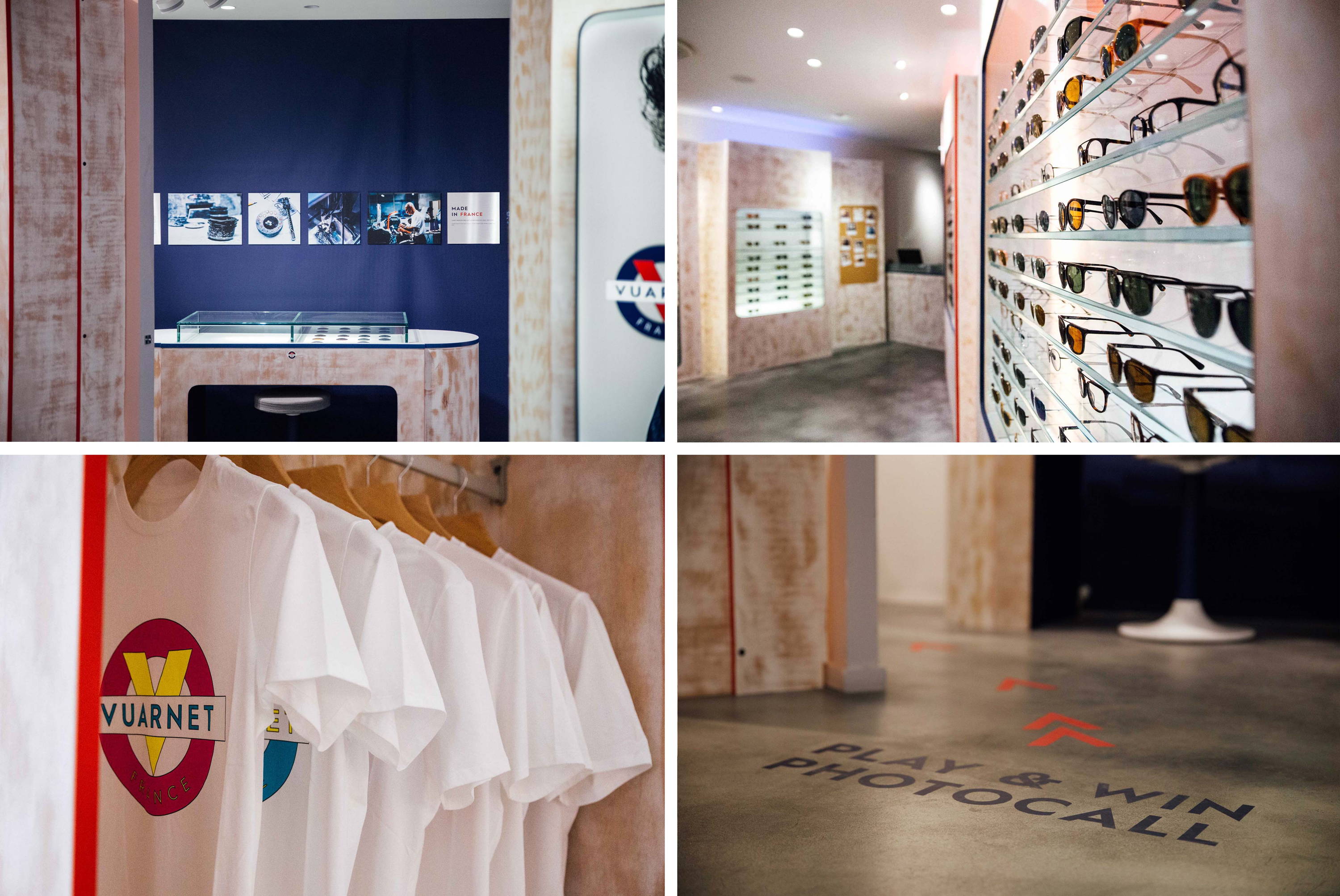 PHOTOCALL // PLAY & WIN
You will be in the heart of interactive experiences ... You can take a picture and hope to win a Vuarnet sunglasses every month. You will also leave with a beautiful polaroid!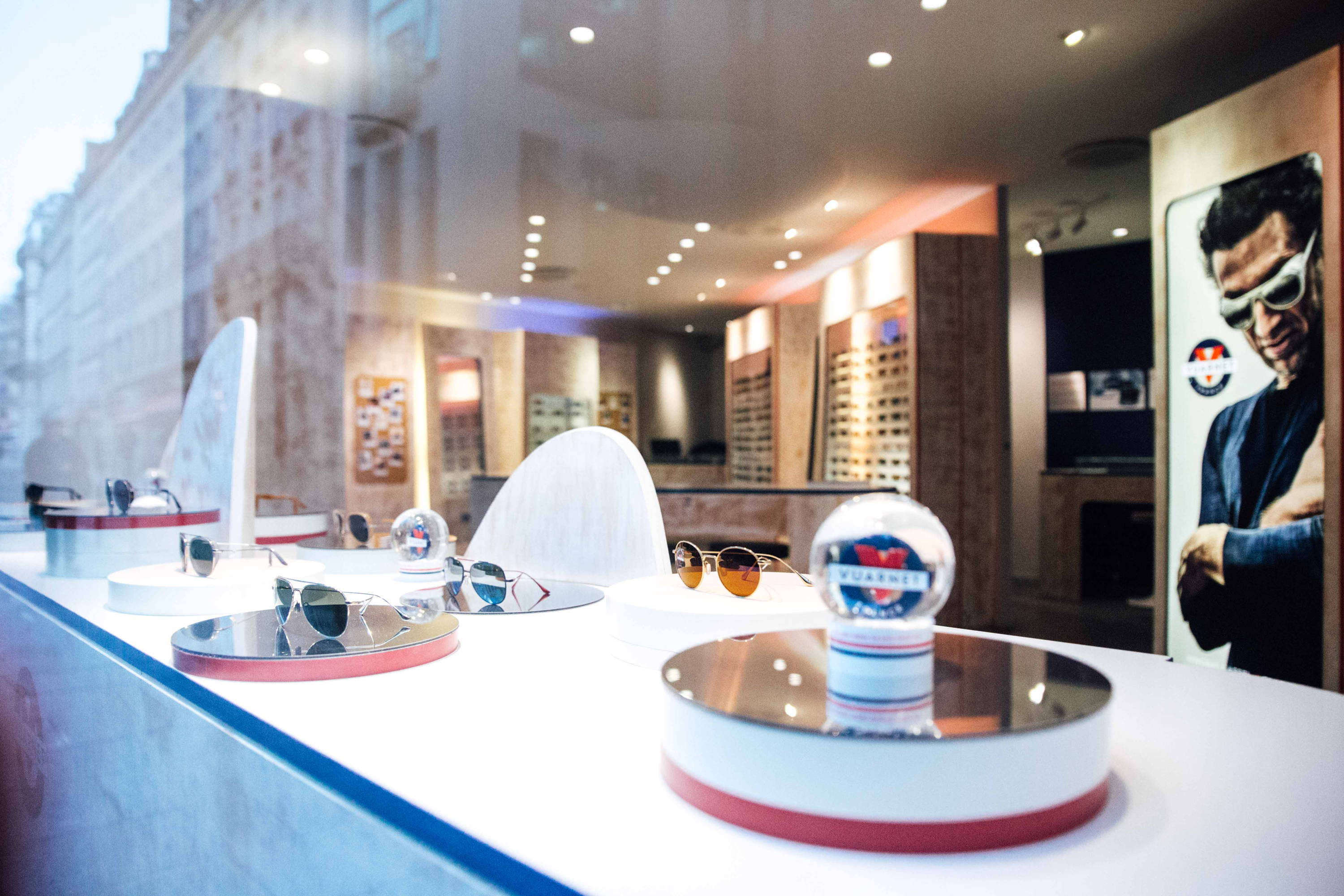 OPTICAL CAPSULE COLLECTION 
In exclusivity, the Vuarnet collection is also available in Optical Lenses.
VUARNET SUNGLASSES IN YOUR PRESCRIPTION 
Authentic Vuarnet solar lenses are available in your prescription, whatever your correction is: myopia, presbyopia, hypermetropia, astigmatism.
100 % of the Vuarnet sunglasses collection are available in prescription