In Utah with Alex Strohl
Utah and its dream landscapes offer an extraordinary playground for all adventure lovers. Alex Strohl knows it and it is in this state of the central United States that he went to realize this new Vuarnet Day.
French photographer, living in the United States, Alex Strohl is undoubtedly one of the world's leading figures in outdoor photography. His work is published in the most prestigious magazines such as Forbes, National Geographic or Vanity Fair. Instead of creating artificial scenes, Alex is constantly looking for capturing authentic moments as he travels to the far reaches of the world. He quickly appeared to us as the perfect person to test our Ice model under real conditions. Launched last winter, this Glacier is made for anyone looking for solar equipment to explore the world every day, even in the most intense conditions.
Photo Credit: Alex Strohl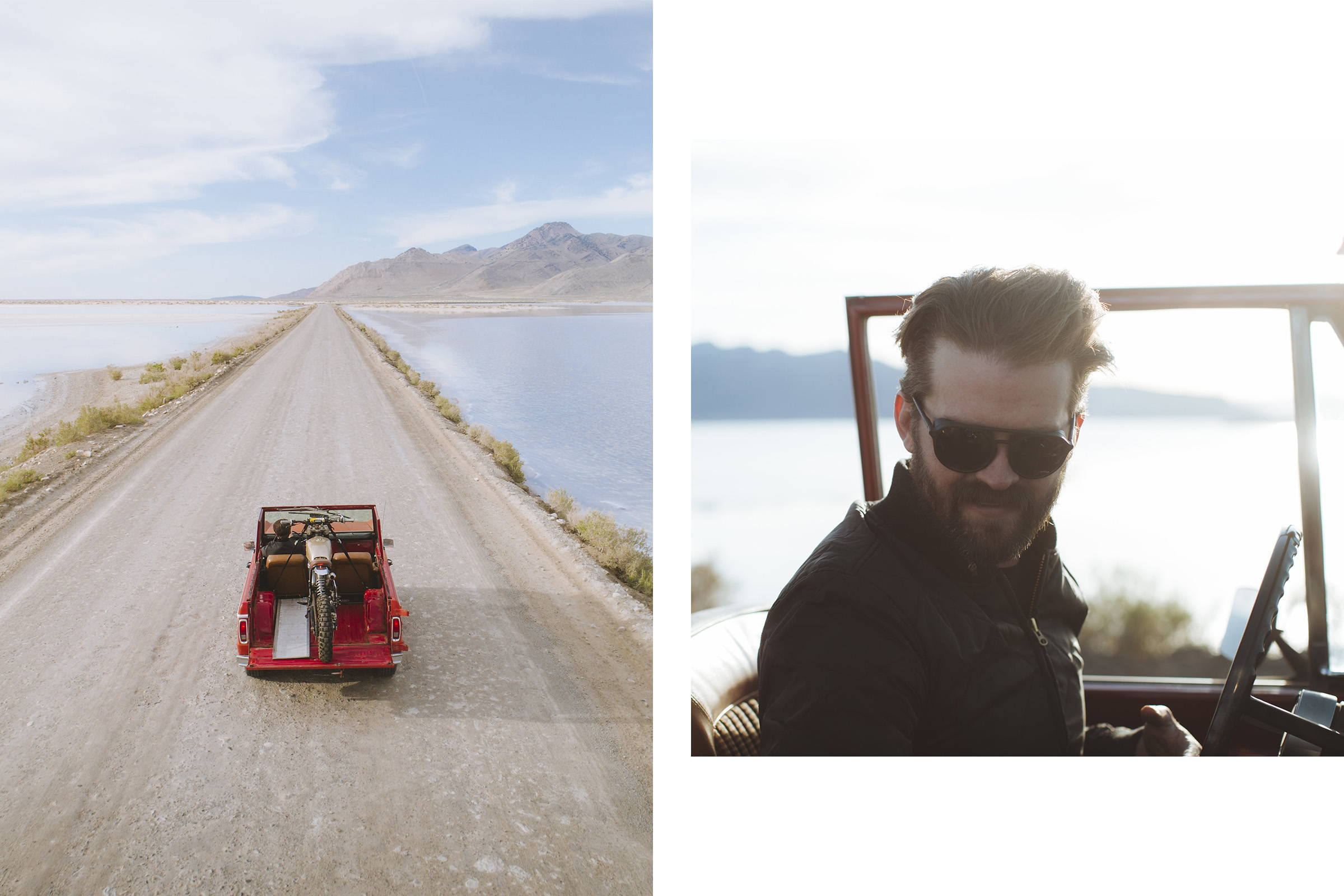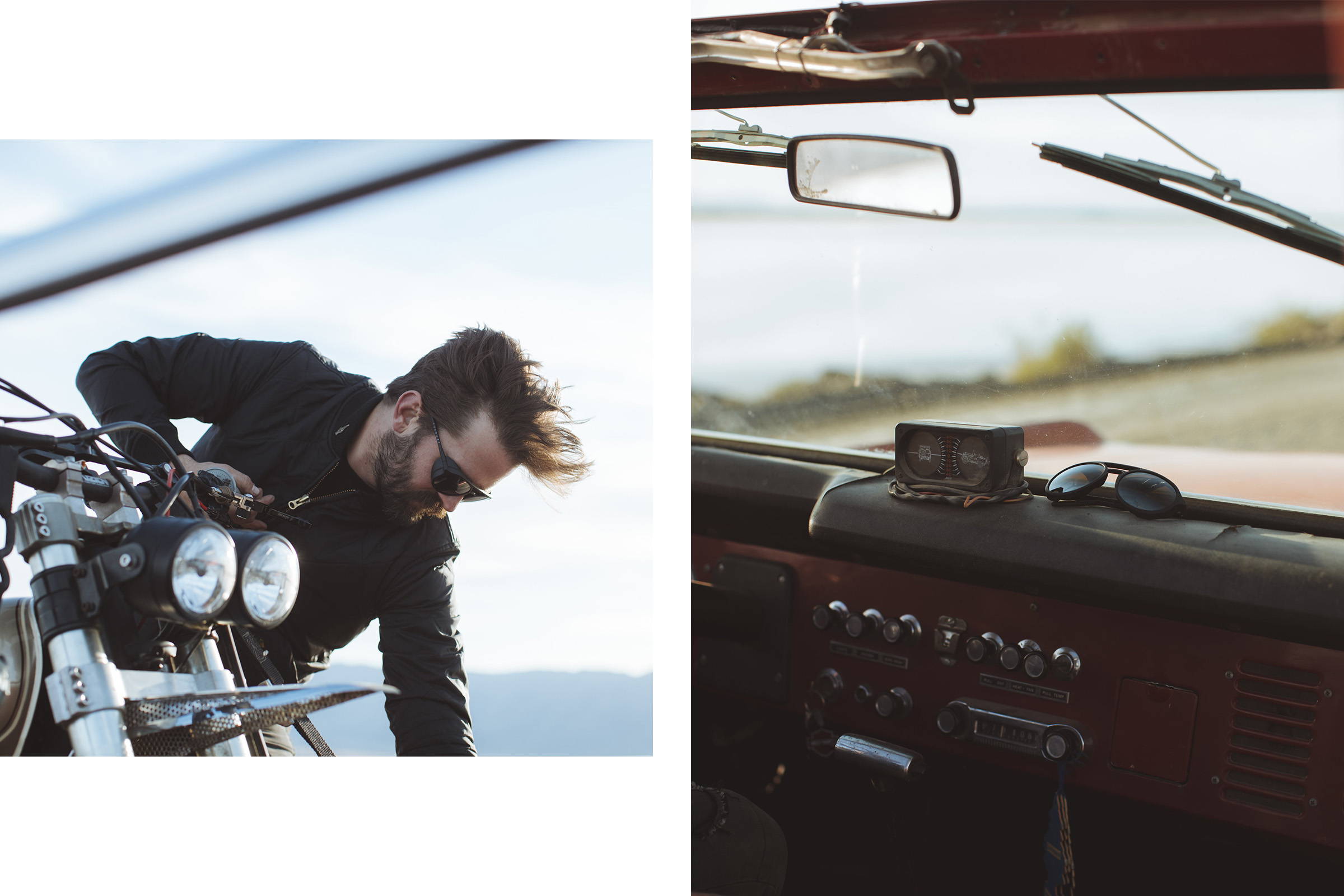 Not far from Salt Lake City, Salt Flat is a unique salt desert, one of the country numerous natural marvels. It is also a popular destination for all motorcycle enthusiasts. There, the tracks are stretching as far as the eye can see and seem endless. Men are here getting tiny to give way to nature.
Alex is one of those guys who are in constant pursuit of freedom, and motorbikes his one of his favorite ways to escape. From his first excursions in the Ardèche French region, where he grew up, to the salt lake of the United States, he never stopped driving.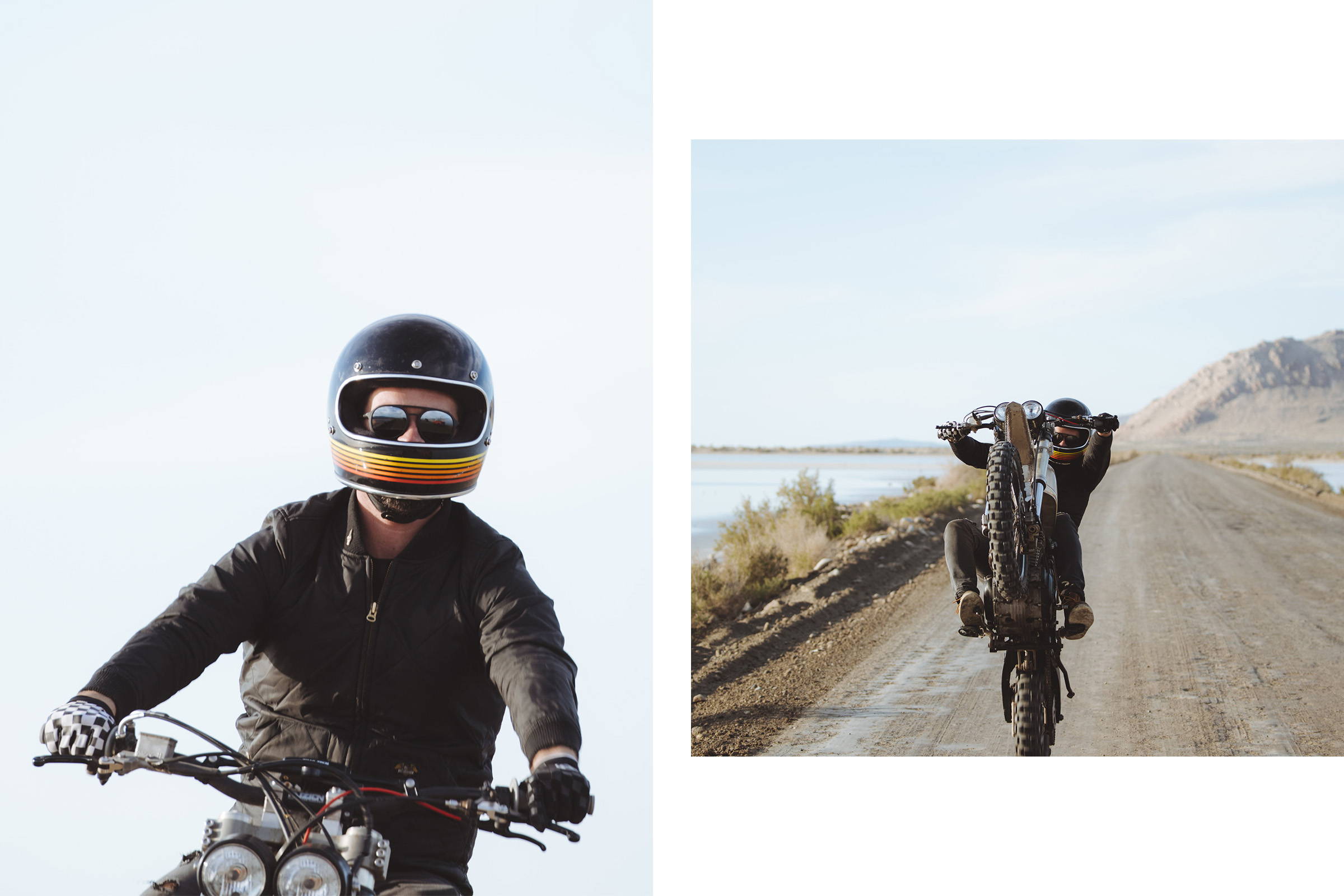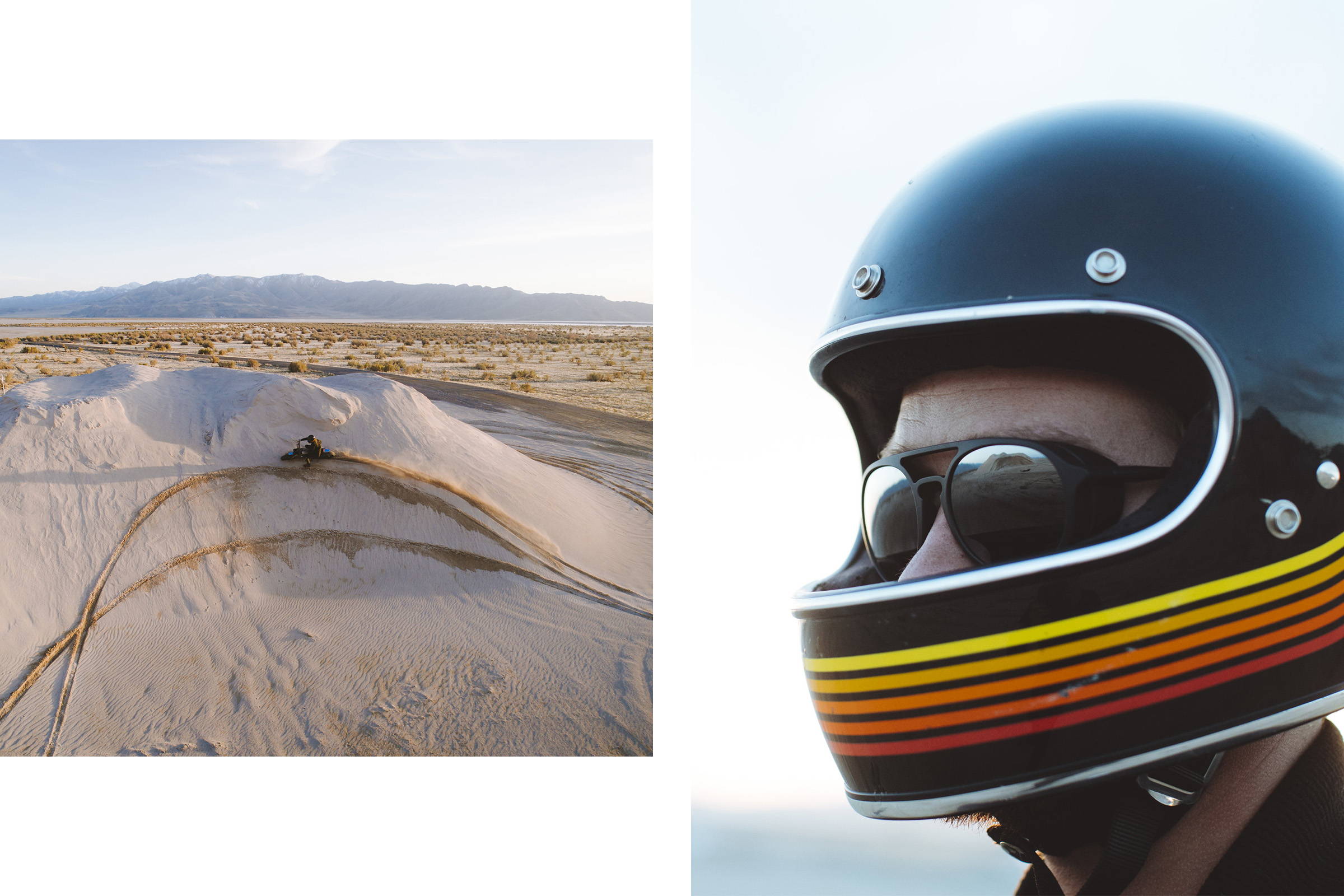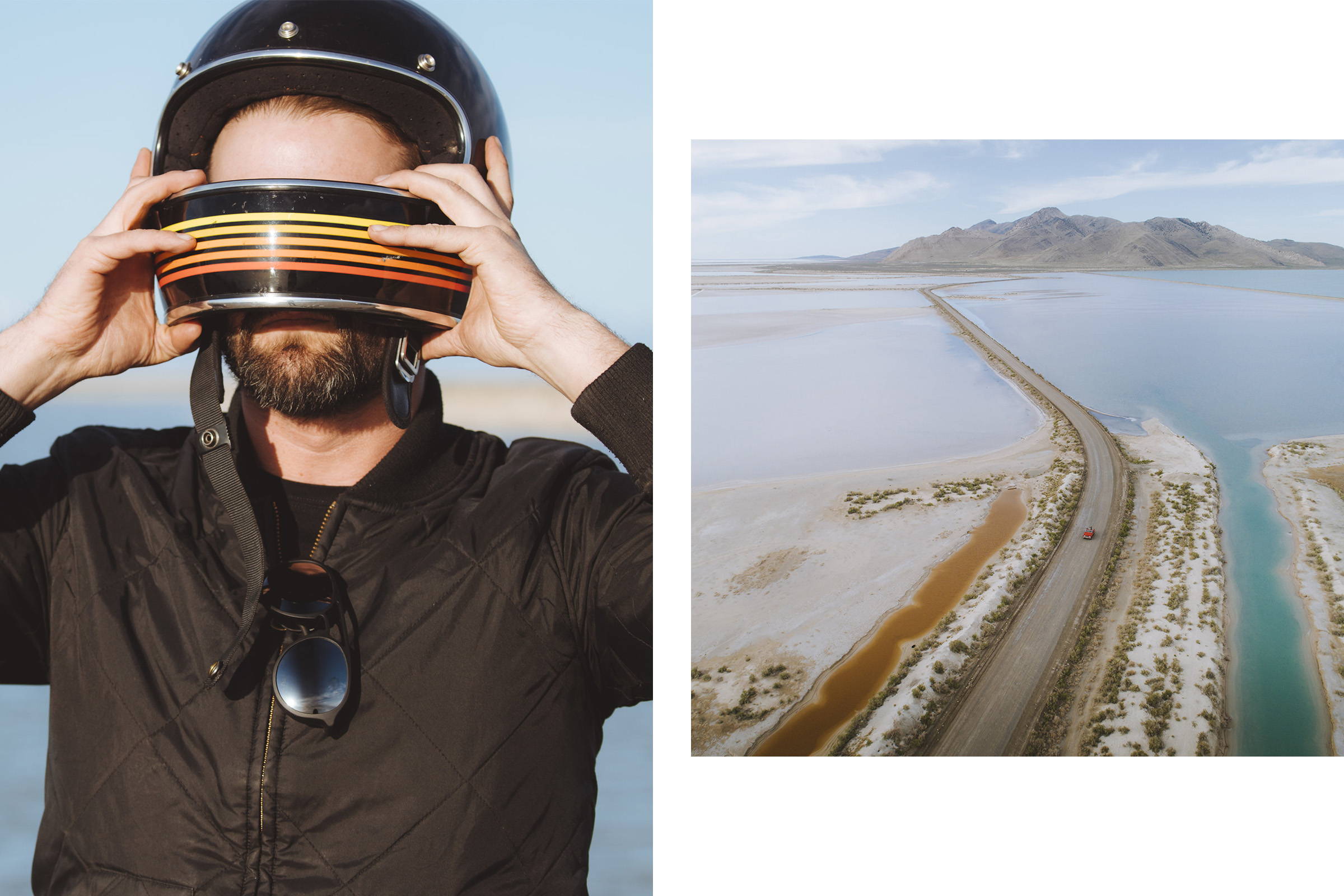 For this Vuarnet Day, he has teamed up with Bang Moto, a small garage in Salt Lake City where operates a group of passionate. Outdoor lovers, they set about preparing custom motorcycles for exploration. Knowing the region on the fingertips, it was with a member of the team that Alex went to explore the area.
At the end of the afternoon, the two friends board a pick-up in the direction of the Salar. The motorcycle loaded in the back, they drive west to a sandbank on the bank of the lake. The sun begins to set. All the conditions are there to have fun. In less time than it takes to write it, the bike is disembarked! Gloves, helmet and sunglasses on! The engine roars and the first turns of heating can start. The dust rises and the side protections of ice work perfectly on this sandy soil. As well as bi-degraded mineral glasses that limit the reflection of the sun which becomes more and more grazing. The osmosis is total and the pleasure of driving is immense. Night finally falls and marks the end of this epic but short trip.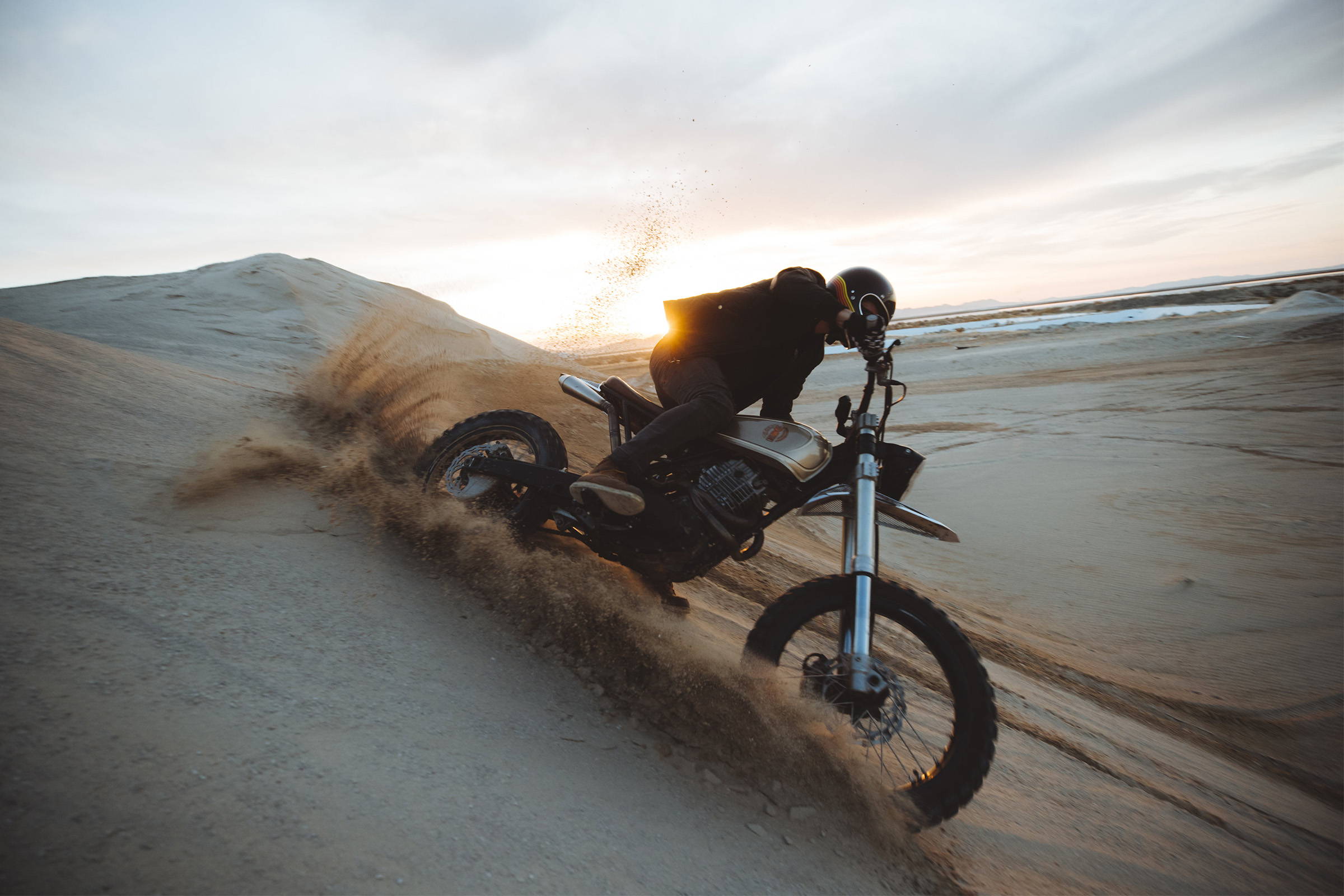 Free Delivery
on all orders over $100 within 5 to 7 business days
Read more
2 year warranty
covers any manufacturing defects.
Read More